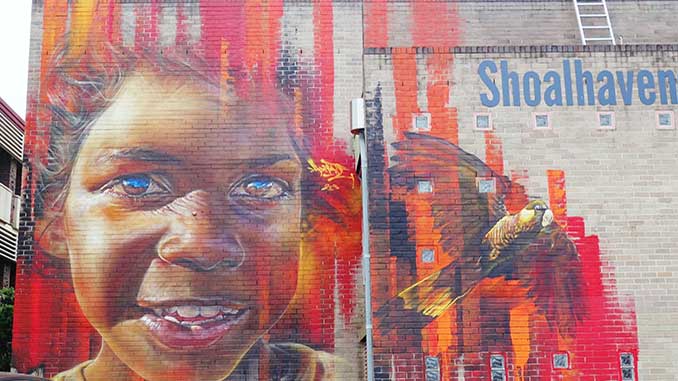 Known for its 100 beautiful beaches, abundant wildlife, and boutique food and wine scene, the Shoalhaven is one of the top-visited destinations in Australia, but cultural tourists are in for a treat with the re-imagining of Arthur Boyd's Bundanon.
Australia's only regional art museum accompanied by seven delightful art and culture trails, all within 2 hours from Sydney and Canberra.
Shoalhaven Tourism has launched a refreshed 32-page Art and Culture Guide showcasing seven cultural trails throughout the Shoalhaven, each trail unique and highlighting the charm and essence of the NSW South Coast.
The seven trails showcase 90 arty things to do across the region coinciding with the re-opening of Bundanon after a 30 million dollar redevelopment in the following categories:
Museums
Galleries
Art Outdoors
Craft & Artisan
Music & Performing Arts
Heritage
Workshops & Talks
Along with Bundanon locals and visitors alike have long-loved the Fleet Air Arm Museum showcasing the Naval history of the region, the Shoalhaven Regional Gallery with multiple exhibitions featured over Autumn from Prominent Sydney artist Peter Sharp to illusion portraits inspired by architectural design, a mural trail with well-known street artists and Sydney Living Museums 'Meroogal'.
These cultural institutions are all based around the town centre of Nowra, but beyond, a bustling community of artists in coastal villages have created a vibrant scene that can be explored via online trails at www.shoalhaven.com or with the new guide available to be mailed or via local Visitor Centres.
The Shoalhaven offers visitors something unique with the great variety if offers, the perfect quick break or long getaway so close to capital cities and with wide open spaces to enjoy nature especially in the off-season from February to October. Art and Culture is the cherry on top for the destination that offers many experiences, all in one destination.
"Art and culture plays a big part in the essence of the Shoalhaven, from the local artists to touring works and everything in between," said Amanda Findley, Mayor Shoalhaven City Council.
"Looking back, Arthur Boyd chose the Shoalhaven as his place to live and make work, and his legacy lives on with the new fantastic Bundanon, his gift to the people.
"The arts is an important part of the Shoalhaven visitor economy that is now been given it's time to shine. Cultural tourists spend 56% more and stay 37% longer*, and tourism supports approximately 6,000 jobs in region which need to be sustained year-round."
"The arts and tourism sectors have been hit most hard over recent years, and now more than ever it's important to support regional towns by bringing your positive energy engaging in art workshops, attending an event or visiting a local gallery to help reinvigorate this beautiful place," said Ms Findley.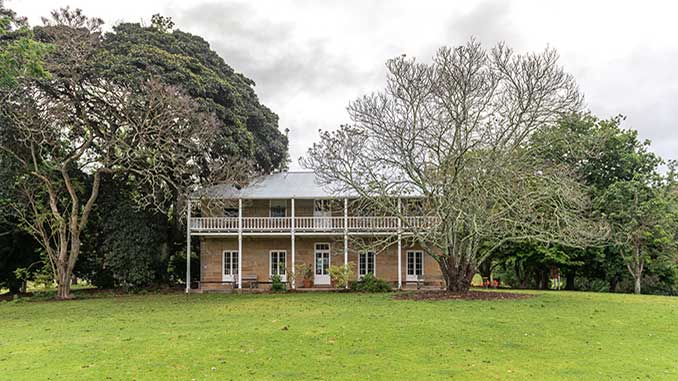 Established in 1993, Bundanon was gifted to the Australia people by Arthur and Yvonne Boyd, representing one of the most significant acts of philanthropy in the history of the arts in Australia. Bundanon is located on 1000 hectares of bush and parkland overlooking the Shoalhaven River, on the South Coast of New South Wales.
Bundanon's mission is to operate the property as a centre for creative arts and education, for scientific research and a place to explore the landscape and engage with First Nations history and culture. Bundanon's residency program for artists, writers, musicians, dancers, performers and scholars and its learning programs, are an investment in Australia's future.
The Collection features some 1,448 works by Arthur Boyd together with Boyd's contemporaries such as Sidney Nolan, John Perceval, Joy Hester and Charles Blackman. In addition, Bundanon has an archive of artist books, scripts, compositions and working models related to artwork developed on the properties through the Artist in Residence program.
Whether you are after a rejuvenating, refreshing break, an activity-packed family holiday or a quiet, romantic escape, our region offers it all. The Shoalhaven is bordered by the mountains, coastal plains and 109 magnificent beaches, and includes 49 towns and villages.
From Sydney, it is an easy two hours' drive 160 kilometres south. And from Canberra, it is a two and a half hour's drive north of around 200 kilometres. Shoalhaven was recently named one of the 100 Most Loved Destinations in the World in 2021 by travel data company Destination Think!
Visitors are encouraged to come for the arts and culture but stay for the friendly local hospitality, great food, COVID safe wineries, attractions and beautiful unspoilt outdoor adventure activities.
---
In addition to cultural trails across several arts disciplines, itineraries have been created on the website with a few highlighted in the printed guide. For more information, visit: www.shoalhaven.com for details.
Images: Nowra Mural by Adnate (supplied) | Bundanon Homestead – photo by John Janson-Moore