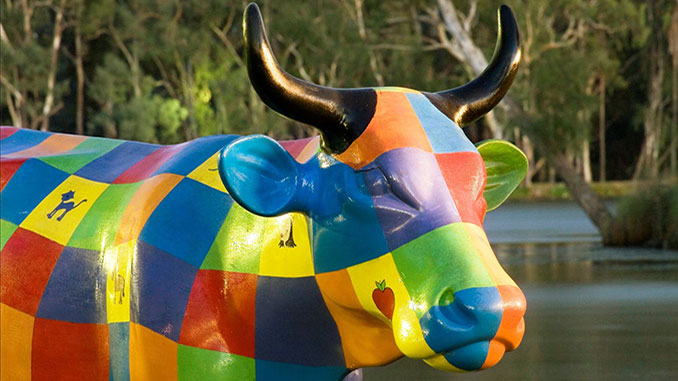 OUTintheOPEN Festival is turning TEN! From 28 October to 7 November, whether online or in person – you can celebrate with us no matter where you are!
There's something for everyone at this year's OUTintheOPEN with numerous events filling the 2021 festival calendar. Kicking off the festival at GOTAFE! on Thursday 28 October is the Think About It? Did it! launch.
View portraits and read anecdotes of regional LGBTIQA+ elders experiences, as we celebrate and commemorate their joys and sorrows, acknowledging the 40 year anniversary of the decriminalisation of homosexuality.
Their stories/podcasts will be shared on ONE FM 98.5's Pride in Diversity radio show each Thursday night during the Festival.
Thorne Harbour Country and Uniting's Diversity Project in partnership with LINE Wangaratta will host a Regional LGBTQIA+ Community of Practice and sexual health forum with a focus on workplace inclusion journeys on Monday 1 November.
The Val's LGBTI Ageing & Aged Care team will be Celebrating & talking LGBTIQA+ histories on Wednesday 3 November – explore how the community has developed and grown in the face of social disapproval and adversity, whilst celebrating the joy of its achievements.
If you're looking for some more in-person events, the BIG Milestone Café & Bistro Brunch will be offering two sessions on Sunday 31 October, and the BIG Lemon Tree Brunch on Sunday 7 November offers the same.
Perhaps you'd prefer an evening meal at Winner, Winner, Schnitz for Dinner on Wednesday 3 November? Either way, OUTintheOPEN would love to see some friendly faces.
OUTintheOPEN's big event, Carnival Day, goes online this year throughout the afternoon of Saturday 6 November.
Join superstar drag co-hosts Frock Hudson and Pattie Choux, from 1.00pm, as they bring local music, fun and frivolity to your screens while showcasing 10 years of OUTintheOPEN's fondest memories live online.
With less than 2 weeks to go organisers are excited to see everyone get involved and "out in the open".
"Many of our 30+ Festival events have been re-imagined 'online' which means no masks, stay in your pjs, sip a glass of wine (or two), and attend from your couch (or backyard picnic blanket)," says Festival Co-Convenor, Damien Stevens-Todd.
"From trivia nights to queer nature connections, family-friendly rainbow story time sessions to business networking, there's something for everyone!"
"Even with lockdowns and restrictions we have big plans to celebrate! Whether online for singalongs or in person at our art therapy sessions, you can celebrate with us wherever you are!"
"Just don't forget to jazz it up with all things rainbow, sparkle and shine; we want to see it all! Show us your pizazz – tag us on Instagram or Facebook!" says Stevens-Todd.
Help celebrate the last 10 years of what has been Greater Shepparton's own OUTintheOPEN Festival – celebrating LGBTIQA+ pride and community diversity in all its forms!
---
The 2021 OUTintheOPEN Festival runs 28 October to 7 November. For more information, visit: www.outintheopen.org.au for details.
Image: Greater Shepparton Moooving Art Initiative – Rainbow Cow – courtesy of Visit Victoria