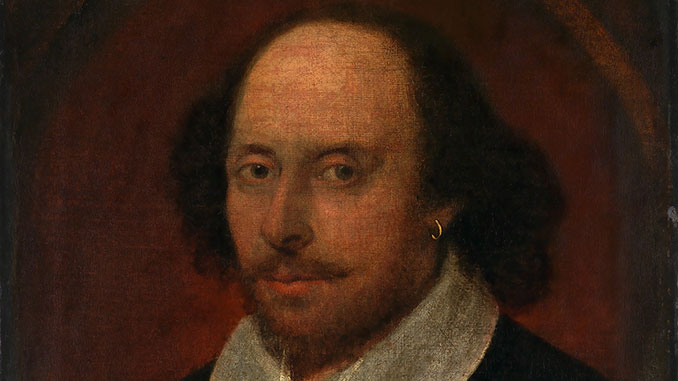 From William Shakespeare to Amy Winehouse, the Beatles to Beckham, Diana, Dickens and Darwin, the National Portrait Gallery London holds the world's most extensive collection of portraits.
While this much-loved Gallery undertakes the largest refurbishment of its building since 1896, some of the most significant works from its collection opens today for an exclusive Australian exhibition at the National Portrait Gallery, Canberra.
Shakespeare to Winehouse includes iconic works that normally feature in the Gallery's permanent London displays, and that rarely – if ever – leave the Gallery's walls.
Some of the best-known faces in British and international history are included, from Queen Elizabeth I to Nelson Mandela, as well as acclaimed artists including Peter Paul Rubens, Lucian Freud, Tracey Emin, Andy Warhol, David Hockney and Shirin Neshat.
Karen Quinlan AM, Director, National Portrait Gallery Australiasaid the Gallery was thrilled to present a selection of the NPG London's most iconic and important works. "The National Portrait Gallery London is the world's first and foremost portrait gallery, with a vast and enviable collection that spans centuries, genres and mediums," she said.
"The majority of these portraits have never been seen in Australia before, so this is a rare and welcome opportunity for us to present not only the iconic historical works such as the portraits of Queen Elizabeth I and William Shakespeare, but also contemporary portraits that draw on new mediums and digital technologies."
"This is a broad-sweeping snapshot of portraiture, and the variety of methods used by artists to convey identity is a thread that runs throughout," said Ms Quinlan.
"Icons and Identities offers a once-in-a-generation opportunity to see a selection of the Gallery's most cherished portraits together internationally, while the building in London is temporarily closed for our Inspiring People redevelopment," said Dr Nicholas Cullinan, Director, National Portrait Gallery, London.
"During the closure period hundreds of works from our Collection will travel across the UK and overseas, and we are delighted to be able to share the Gallery's Collection in such an unprecedented way for new audiences across the world to enjoy," said Dr Cullinan.
Rather than a chronological display, works are grouped into six interrelated themes of Fame, Power, Love and Loss, Identity, Innovation, and Self Portraits, encouraging new ways of thinking about the artistic and social purposes of portraiture, and demonstrating how integral elements of the genre have been reinterpreted by artists across five centuries. The exhibition features:
Portraits of era-defining identities including Nelson Mandela, Winston Churchill, the Queen, Isaac Newton, and King Henry VIII
Icons of British culture: from the Bronte sisters, Charles Dickens and Beatrix Potter to David Bowie, Mick Jagger, and The Beatles;
Works by internationally renowned artists such as David Hockney, Andy Warhol, Lucian Freud, Peter Paul Rubens, Auguste Rodin, Tracey Emin, Lord Snowdon and Shirin Neshat;
Images of contemporary icons such as David Beckham, Ed Sheeran, Malala Yousafzai, Kate Moss, Anna Wintour, Princess Diana and Vivienne Westwood;
Works of historical importance, including Sir Anthony van Dyck's last self-portrait, a painting of Queen Elizabeth I created in 1575, and a portrait of William Shakespeare – NPG London's first acquisition – which is the only picture of the Bard believed to have been made from life.
The exhibition has been supported by the ACT Government through VisitCanberra's Major Event Fund. Mr Andrew Barr MLA, ACT Chief Minister: "As part of our ongoing commitment to the tourism, events and arts sectors, the ACT Government is delighted to support this exhibition to be staged exclusively at the National Portrait Gallery in Canberra," he said.
This is a remarkable opportunity for all Australians. We encourage visitors and art lovers from across the country to come to the nation's capital to experience this exciting collaboration, and our beautiful city, for themselves," said Mr Barr.
The Shakespeare to Winehouse: Icons from the National Portrait Gallery, London exhibition is supported by the Australian Government International Exhibitions Insurance (AGIEI) Program. This program provides funding for the purchase of insurance for significant cultural exhibitions. Without AGIEI, the high cost of insuring significant cultural items would prohibit this major exhibition from touring to Australia.
"This is a significant collaboration between two major institutions, offering an invaluable opportunity for Australian audiences to trace the history of Western portraiture from the 17th century onwards," said Federal Minister for the Arts the Hon. Paul Fletcher. "Given the inclusion of so many well known artists and faces, I'm sure it will have wide appeal."
The National Portrait Gallery, London was founded in 1856 to encourage through portraiture the appreciation and understanding of the people who have made and are making British history and culture. Today it promotes engagement with portraiture in all media to a wide-ranging public by conserving, growing and sharing the world's largest collection of portraits.
The National Portrait Gallery Australia is the youngest of Australia's national cultural institutions. Housed in a purpose-built, award-winning building in the heart of Canberra's cultural precinct, the NPG has a collection of over three thousand portraits of remarkable Australians, reflecting the evolving face of Australia, with all of its diversity, history, heart and complexity.
---
Shakespeare to Winehouse: Icons from the National Portrait Gallery, London
National Portrait Gallery, King Edward Terrace, Parkes (Canberra)
Exhibition: 12 March – 17 July 2022
Entry fees apply
For more information, visit: www.portrait.gov.au for details.
Image: William Shakespeare, c. 1600-1610 (detail) John Taylor. National Portrait Gallery, London. Given by Francis Egerton, 1st Earl of Ellesmere, 1856 © National Portrait Gallery, London