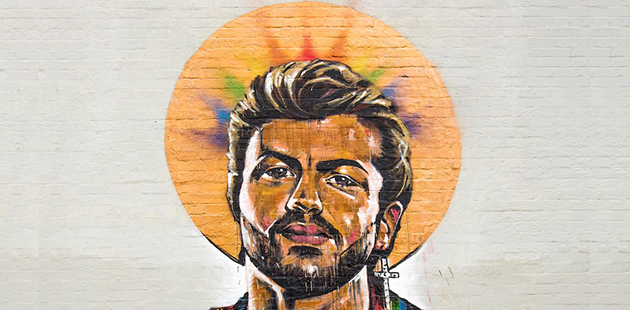 With a diverse program of world premieres and critically-acclaimed works, the Seymour Centre has unveiled their incredible line-up of productions for 2019.
In 2019 the Seymour Centre is proud to partner with the Sydney Gay and Lesbian Mardi Gras to create Mardi Gras Central – 12 nights of wild and wonderful queer performance, theatre, music, dance, circus, cabaret and burlesque from world-class local and international artists.
Amongst the smorgasbord of delights on offer, is the dark and defiant play directed by Kate Gaul, The Moors– a kinky homage to the Bronte sisters that is all about female power and what it is to write one's own story. From the team behind the sell-out show, The Trouble with Harry, this is a play of subversive edginess toppling male-oppressed milieus and taking strong, passionate female characters to new heights.
Other treats in the Mardi Gras season include the startling new work, King, from celebrated director and choreographer, Shaun Parker. The Rise and Fall of St George from pop-icon Paul Mac and renowned playwright, Lachlan Philpott; and the inaugural Bent Burlesque, featuring some of the world's best queer burlesque stars who will bring their outrageous and outstanding brand of fun to the Seymour Centre over two fabulous nights.
In April, the Seymour Centre's Artistic Director, Tim Jones, will direct the world premiere of Made to Measure by award-winning Australian playwright, Alana Valentine. Commissioned by University of Sydney's Charles Perkins Centre, the show stars Megan Wilding (Blackie Blackie Brown), and uses Valentine's signature verbatim-style writing to give voice to the body-positive community by challenging deeply held prejudices around body image in both the fashion and wider arenas.
After wowing audiences in 2018 with The Flick and The Rolling Stone, Outhouse Theatre Company will return to the Reginald stage to present two more Sydney premieres in 2019. Gloria by Branden Jacob-Jenkins is set in the offices of a hip New York magazine, where the banter is poisonous, and the work-culture is powered by status and Starbucks.
In September, Outhouse will present John from wunderkind American playwright, Annie Baker after premiering in New York to rave reviews. A week after Thanksgiving in an eerie Pennsylvanian B'n'B, a cheerful host houses a young couple whose relationship is disintegrating while the house and its multitude of kitsch objects look on. Annie Baker's sharp and atmospheric play explores loneliness, communication, and the question of whether objects do, indeed, have souls.
Making its Australian premiere in July is Tanya Ronder's thrilling and epic play, Table. Master craftsman David Best makes a table to celebrate his marriage in 1898, which passes through the family from generation to generation. From the lauded team that brought 2018's The Shifting Heart to Seymour audiences, comes this wonderfully humorous and deeply touching exploration of belonging, identity and what passes through time.
Before Rudd, Gillard, Rudd, Abbott and Turnbull there was Gough Whitlam. Award-winning musical theatre powerhouse, Squabbalogic will make a triumphant return to the Seymour Centre with a very special preview of their boundary-breaking musical-theatrical experience, The Dismissal. Conceived, directed and co-written by Jay James-Moody, the pre-world premiere of The Dismissal is a musical and theatrical experience like no other!
The incendiary and internationally-acclaimed smash-hit from the UK's Knaïve Theatre, Bin Laden: The One Man Show has swept the global fringe scene and will head to the Seymour Centre in 2019. This unnerving, unrelenting and unbelievable production is set to challenge Sydney audiences with a different perspective on one of the most notorious men of the 21st Century.
Rounding out 2019 with a cheeky and riotously funny production, The Underpants – as adapted by legendary funny-man Steve Martin from the classic German play – follows the aftermath of Louise Markes' accidental but very public fall of her bloomers.
Directed by Sydney Theatre Award-winning actor, Anthony Gooley (Calamity Jane, A View from a Bridge, Of Mice and Men), this timely production of The Underpants is a wild satire ripe with innuendo and irreverence and is set to be a delightful way to end a spectacular year at the Seymour Centre.
In 2019, Seymour Centre will continue their commitment to arts in education with an exciting 11 weeks of syllabus-based performances and symposiums delivered by their outstanding resident company, Sport for Jove. Included in the 2019 program are Macbeth, The Tempest and The Crucible – these magnificent productions will also be on offer to the general public with special evening performances for everyone to enjoy.
Tickets for the Seymour Centre's 2019 productions are now on sale. For more information and full program, visit: www.seymourcentre.com for details.
Image: St. George (supplied)