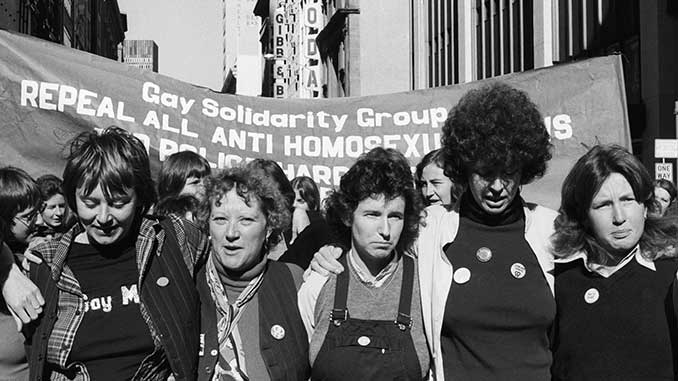 Seymour Centre and Siren Theatre Co in association with Sydney WorldPride are proud to present the world premiere of CAMP, this February at Seymour Centre.
Against the backdrop of the Vietnam War, Australia is on the cusp of political change. The body of a murdered lecturer floats in the River Torrens, a young woman escapes a lobotomy to 'cure' her sexuality, and a single mum struggles to find her place in a society that brands her as 'abnormal'.
Written by rising-star Australian playwright, Elias Jamieson Brown (Green Park), and directed by Kate Gaul (The Trouble with Harry, The Moors, H.M.S Pinafore), CAMP captures the excitement and spirit of revolution present at the birth of Australia's fierce gay rights movement.
Moving, joyful, and powerfully told, CAMP chronicles the struggles, successes, and legacy of early Pride activists who risked family, careers, and imprisonment to achieve social reform in Australia, and importantly, dramatises the untold history of women inside Australia's Pride movement.
"It is a privilege and a huge responsibility to produce and direct a new play," said Director, Kate Gaul. "The challenge with CAMP is to be respectful and truthful around the events that inspired the play and have the courage to interpret the work through a truly theatrical prism. I know audiences will be moved and challenged. We celebrate an untold history which reminds us that no struggle is ever over."
Featuring a stellar cast, CAMP tells of corruption, love, and liberation, as past and present collide in a theatrical phantasmagoria.
Director and Producer: Kate Gaul | Starring: Adriano Cappelletta, Anni Finsterer, Genevieve Mooy, Jane Phegan, Lou McInnes, Sandie Eldridge, Tamara Natt | Associate Director: Hayden Tonazzi | Production Designer: Angelina Meany | Lighting and Video Designer: Morgan Moroney | Composer and Sound Designer: Jessica Dunn | Movement Director: Emily Ayoub | Associate Producer: Robyn Kennedy | Writer: Elias Jamieson Brown
---
CAMP
Reginald Theatre – Seymour Centre, Corner City Road and Cleveland Street, Chippendale
Season: 17 February – 4 March 2023 (previews: 15 & 16 February)
Information and Bookings: www.seymourcentre.com
Image: Sallie Colechin