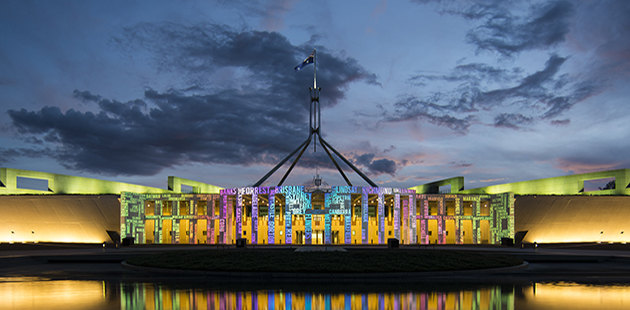 The bill to legalise same-sex marriage has passed the Senate, without amendment, with 43 senators voting yes and 12 no.
The bill will now be debated by the House of Representatives when MPs return to Canberra next week, paving the way for same-sex marriage to be legalised by Christmas.
The bill passed the Senate after more than 160 LGBTI organisations, leaders and supporters have signed a statement calling on the Australian Parliament to recognise the will of the people and ensure marriage equality is passed by the end of the year.
"As organisations, leaders and supporters of the lesbian, gay, bisexual, transgender and intersex (LGBTI) communities, following the resounding YES result in the Australian Marriage Law Postal Survey, we call for the Parliament to pass marriage equality legislation as soon as possible."
"More than 7.8 million people said YES to marriage equality. The strong YES vote delivered a loud message – discrimination against LGBTI Australians must end. It is now time for our parliament to act and pass marriage equality this year," the joint statement said.
Anna Brown, from the Equality Campaign, said, "This united statement urges Parliament to act in the wake of the strong mandate for marriage equality delivered by the Australian people.
"The legislation introduced to parliament by Dean Smith strikes a fair balance between LGBTI couples having equal access to marriage and the need to ensure people can practice their religious beliefs."
Image: Parliament House Canberra