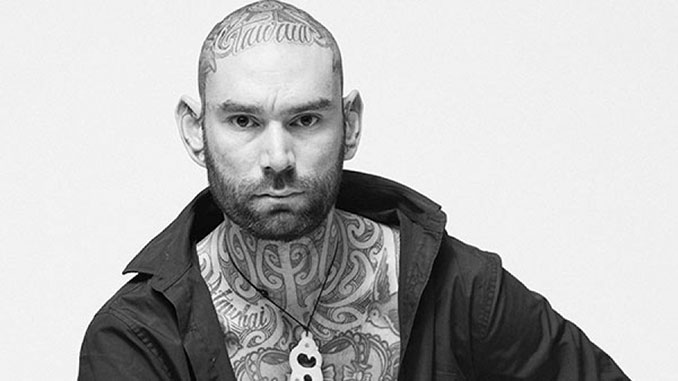 If you've ever thought that judging a book by its cover was a safe bet, then sit down, shut up and save your cash as 2020 RAW Comedy National Finalist Rudy-Lee Taurua ('Rudes') makes his long-anticipated solo debut at the Sydney and Perth Comedy Festivals.
After snapping up trophies for Best Newcomer and People's Choice at the Adelaide Comedy Awards 2019 and selling-out his run at Adelaide Fringe the same year, the stereotype-smashing LGBTQI+, First Nations comedian made the hotly contested finals of Australia's most prestigious comedy competition, triple j's RAW in 2021.
"[My appearance] helps weed out the f…wits pretty easily," as Taurua told Scenestr, "My head's covered in tattoos, and I present as what most would call a toxically masculine man, as in I look and sound like a straight person, yet I'm half-caste Maori and homosexual."
In his critically acclaimed solo debut, Rudy extracts his comedy from his own story, delving into his experiences with childhood trauma, addiction & recovery, and the stigma he can experience even within the gay community due to his hard-as-nails look.
"That's the thing I love about comedy: to me, it's about taking the most painful and uncomfortable of subjects and then finding the humour in them. So, for me, to take some of these traumatic things and turn into a joke and make people laugh makes me happy."
He may look hard as nails, but soft as a slow roast kumera Rudy-Lee is a proud voice for the Queers, the Brothers the Sisters and everyone in between. The award-winning comedian is all of us – but first and unmistakably himself.
Hard-hitting, unapologetic, warm, loving and insightful – Rudy-Lee Taurua is in a class of his own. And when it comes to his show, Taurua says it's best to leave expectations at the door.
---
Rudy-Lee Taurua: You Wouldn't Guess It
Terminal @ Factory Theatre, 105 Victoria Road, Marrickville
Dates: 29 April – 2 May 2021
Information and Bookings: www.sydneycomedyfest.com.au
Chorus Room – Regal Theatre, 474 Hay Street, Subiaco
Dates: 6 – 8 May 2021
Information and Bookings: www.perthcomedyfestival.com
Image: Rudy-Lee Taurua (supplied)