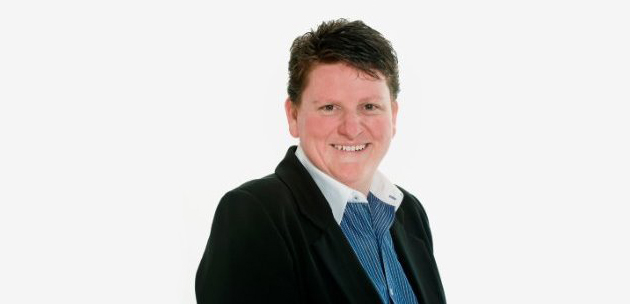 Minister for Equality Martin Foley has announced that Rowena Allen has been appointed Victoria's first Gender and Sexuality Commissioner, to champion the rights of lesbian, gay, bisexual, trans and gender diverse and intersex (LGBTI) Victorians within the Government.
I am delighted to announce Rowena Allen's appointment and am sure she will be a powerful advocate and agent for change on behalf of Victoria's LGBTI community," said Minister Foley. "The Andrews Labor Government is combating discrimination and homophobia, biphobia, and transphobia, which significantly affect the health and wellbeing of LGBTI Victorians."
Ms Allen is an effective, experienced and longstanding advocate for LGBTI Victorians and has held leadership positions in the community and government sectors, and has been a member of three Victorian Government LGBTI ministerial advisory groups and chaired the ministerial advisory committee on LGBTI  Health and Wellbeing between 2007 and 2009.
Ms Allen currently chairs the Adult, Community and Further Education Board and is a former Chair of the Victorian Skills Commission, the Youth Affairs Council of Victoria (YACVIC), and former member of the Hume Regional Development Australia Committee.
As founding CEO of Uniting Care Cutting Edge, Ms Allen established Victoria's first rural support group for young LGBTI people, giving her a particular understanding of the issues faced in rural and regional areas.
"I am incredibly honoured to be appointed the first Victorian Commissioner for Gender & Sexuality and am looking forward to using my skills and networks to effect positive change for my community," said Ms Allen. "Many Victorians would be unaware that LGBTI Victorians experience discrimination every day in schools, workplaces, health settings and the broader community."
Previously, Ms Allen has been recognised for her community service including a Centenary Medal in 2003, and was inducted into the Victorian Government Honour Roll for Women in 2009.
Image: Victoria's new Gender and Sexuality Commissioner Rowena Allen