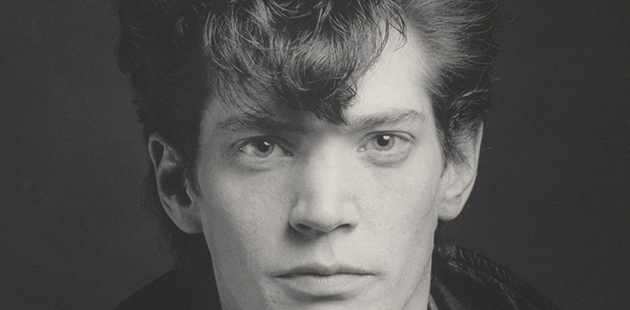 A comprehensive survey exhibition of one of the most influential American artists of the late 20th century, the Art Gallery of New South Wales presents Robert Mapplethorpe: the perfect medium from 27 October 2017.
Showcasing an extraordinary selection of Robert Mapplethorpe's work, from floral still lifes to portraits, figure studies and erotic imagery that charted his involvement in New York's gay scene, this exhibition includes a selection of archival material providing insights into the artist's working methods and private life.
Inspired by classicism, and with a meticulous eye for detail, Mapplethorpe used photography to pursue a unique form of visual perfection that has cemented his place in art history. He captured and shaped an era with portraits that immortalised the cultural idols of the 1970s and 1980s, moving seamlessly as he did between the uptown New York art scene and the underground queer culture of his time.
Immersed in these worlds, Mapplethorpe produced many portraits including those of long-time muse Patti Smith, fellow artists Cindy Sherman and Louise Bourgeois and musicians Debbie Harry and Philip Glass, as well as photographs of his friends and male lovers. He was also responsible for reinventing the still-life genre with exquisitely composed and sculpturally lit floral arrangements that are instilled with the artist's provocateur-like nature.
"Robert Mapplethorpe played an important role in establishing photography as a form of contemporary art," said Dr Michael Brand, Director Art Gallery of NSW. "He was among the most significant artists of his time and more than two decades after his death, Mapplethorpe's work continues to inspire conversation and debate. Whether he was photographing a figure, a flower or a fetish, Mapplethorpe's subjects were unified by an enduring and unflinching quest for beauty."
Robert Mapplethorpe: the perfect medium was developed by the J Paul Getty Museum and the Los Angeles County Museum of Art (LACMA) in collaboration with the Robert Mapplethorpe Foundation and the Art Gallery of NSW. The exhibition is a result of the landmark joint acquisition in 2011 by LACMA and the Getty Museum of a vast collection of art and archival materials from the Robert Mapplethorpe Foundation.
Director of the J Paul Getty Museum, Timothy Potts said the exhibition provides the most comprehensive and intimate survey of Mapplethorpe's work ever undertaken. "The uniquely rich holdings of Mapplethorpe's photographs at the Getty Museum and LACMA, together with the artist's archive housed at the Getty Research Institute, make Robert Mapplethorpe: the perfect medium a must-see for anyone with an interest in late 20th-century photography and the cultural scene of New York in the 1970s and 1980s."
"Dr Michael Brand in his former role as director of the Getty Museum was instrumental in securing the Mapplethorpe acquisition, so we are particularly delighted to have the Art Gallery of NSW present this exhibition in Australia," added Potts.
Robert Mapplethorpe: the perfect medium is a celebration of the distinctive vision of one of the most renowned photographers of the 20th century, an artist who understood the medium's ability to alter perceptions and push boundaries. Mapplethorpe's photographs compellingly capture the tension between order and chaos, provocation and perfection, the sacred and profane. Their enduring legacy is both artistically and politically resonant.
"He dwelled, in dream, where grandeur dwelled, and he sought to magnify those dreams within a body of work and to offer into the scheme of things new eyes: a new way of seeing." – Patti Smith, Flowers: Mapplethorpe, 1990
Robert Mapplethorpe: the perfect medium
Art Gallery of New South Wales, Gallery Road, The Domain (Sydney)
Exhibition: 27 October 2017 – 4 March 2018
Admission fees apply
For more information, visit: www.artgallery.nsw.gov.au for details.
Image: Robert Mapplethorpe, Self-portrait, 1980 (detail). gelatin silver photograph 50.3 × 40.3 cm Jointly acquired by the Los Angeles County Museum of Art and The J Paul Getty Trust. Partial gift of The Robert Mapplethorpe Foundation; partial purchase with funds provided by The J Paul Getty Trust and the David Geffen Foundation. © Robert Mapplethorpe Foundation. Used by permission.