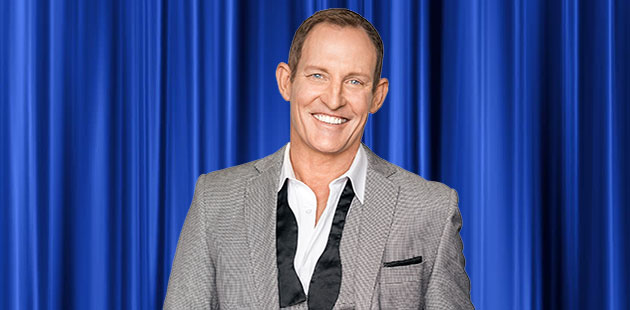 Riverside Theatres Digital is thrilled to launch its second digital concert series with award winning performer Todd McKenney. An Evening with Todd McKenney will stream into audiences' homes in a one-show only live performance direct from the Riverside Theatres stage in Parramatta on Sunday 26 July 2020.
An Evening with Todd McKenney will be showcasing the career that has made him a household name, singing a selection of songs that shaped and inspired him. An Auslan interpreter will sign this performance.
With a professional career spanning 40 years featuring roles across both stage and screen, including his most notable role of Peter Allen in the Australian hit production of The Boy from Oz, roles in Cats, West Side Story, The Rocky Horror Show and most recently seen stepping into the role of Lord Farquaad in the smash hit musical Shrek, McKenney is truly one of Australia's most versatile performing artists.
The team at Riverside Theatres have worked hard to create Riverside Theatres Digital, a brand-new unique viewing experience, ensuring audiences can stay connected and entertained over this time. The concerts are fully live multi-camera events, streaming live from Riverside Theatres into your home. This concert will be available once only on YouTube. More shows and artists will be announced soon.
Riverside Theatres is committed to making live theatre available to as many people as possible, The performance has a "Choose what you pay" ticketing option with a minimum ticket price of only $18. Ticket prices help to support performers, theatre workers and Riverside Theatres.
An Evening with Todd McKenney will be presented on Sunday 26 July 2020 at 5.00pm. For more information, visit: www.riversideparramatta.com.au for details.
Image: Todd McKenney (supplied)