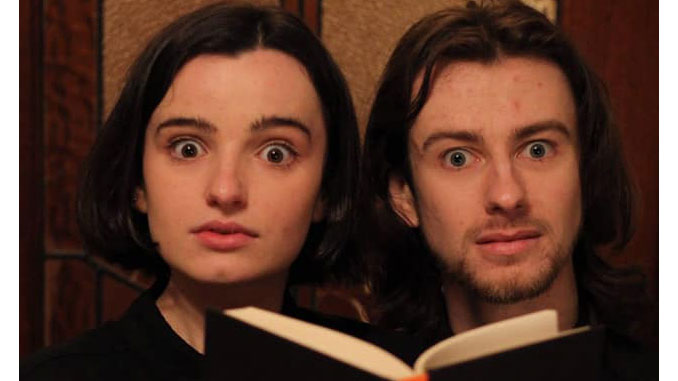 The Book Club is a wildly absurd sketch show that sparks the kind of joy akin to eating an ice cream sundae on a Saturday.
From the beginning there is nothing not to love about starting your Book journey. The Book can change lives and tonight, it will change yours. All you have to do is give over to The Book.
Alice Albon and Sam Coats are two of the most phenomenally talented performers to hit the stage. Not only are they effortlessly engaging but they are just so god damn funny.
So rarely do you see a pair of performers who are so in sync – the energy between them is palpable. They work in a true symbiotic relationship but never loose their own individual unique quirks.
The absolute commitment to the absurd is what makes this show work. Albon and Coats smash from one sketch to the next with all the grace of the sledgehammer.
Nothing feels off limits as this pair make cheeky jabs and no so subtle commentary on everything, from the nipple to heterosexuality to North Korea and pool noodles.
The Book Club is a comedic tour de force – an educational journey on how to perfectly execute a high energy and utterly hilarious sketch show. Cannot recommend more highly!
---
The Book Club
The Butterfly Club, 5 Carson Place, Melbourne
Performance: Tuesday 25 January 2022
Season continues to 29 January 2022
Information and Bookings: www.thebutterflyclub.com/
Image: Alice Albon and Sam Coats – photo by by Ellie Barkla
Review: Gavin Roach