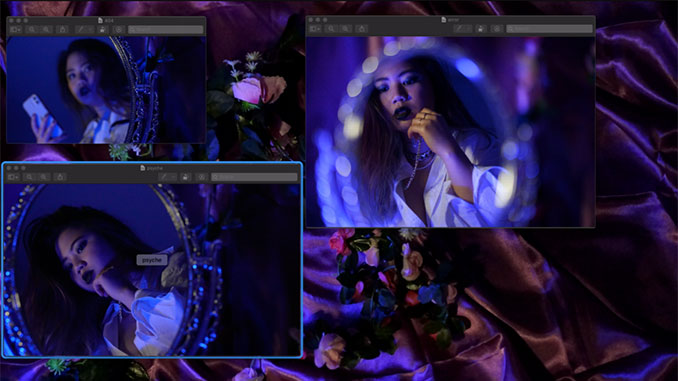 By weaving Greek myths with current social media platforms and thinking, psyche404error reinvents these long forgotten Gods for a modern age.
Hidden away from the world, the physical world, Psyche ponders just how they ended up where they are – the Gods have become displeased and cancelled but she is the one suffering.
They do find comfort however, in the form of the mysterious Eros, typing back somewhere out there.
Blending different forms of multimedia, this work feels very choose your own adventure – layer after layer is peeled back and the narrative is fractured in different directions. It often feels akin to 4.00am social media doom scrolling.
Margot Tanjutco is a delight to watch – transcending the screen, they subtly portray Psyche in an almost apathetic way, that is so endearing it's hard not to get invested.
There are moments however, when the structure of the work makes it difficult to follow the narrative and the work's core intentions become style over substance.
psyche404error embraces the digital fringe to a tee and takes a creative risk, that for the most part, pays off in spades.
---
psyche404error
Melbourne Fringe Digital On Demand
Season continues to 17 October 2021
Information and Bookings: www.melbournefringe.com.au
Image: Margot Tanjutco in psyche404error (supplied)
Review: Gavin Roach