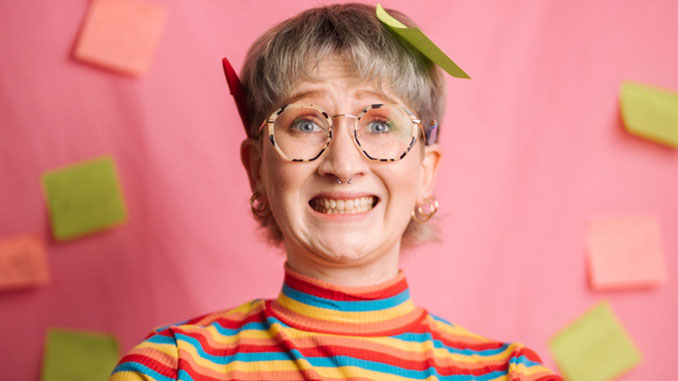 What does one do when they are tired of Tarot? Or when astrology just doesn't cut it anymore? Or when the psychic readings just aren't exactly… exact? Well, just do as Eddie Pattison did and tumble down the Super Forecasting rabbit hole.
Pattison pulls off something quite remarkable – they take a very dense and sometimes divisive topic and they turn it into comedic gold. Ever the wistful and eager information seeker, Pattinson will dive deeper than the recommended depth into a subject and audiences are all the better for it.
Just Super is the middle result of obsession and procrastination – that intersection where "easily distracted" meets "just won't let it go." It is a witty world of self actualization and palming off the work for friends to do. And all told with the healthiest dose of confident ego.
Pattison is an utterly endearing performer – generous, and warm, with an enviable comedic timing. They lean into their own performance style and thrive in their own blend of self depreciation and celebration.
Nothing seems off limits and yet at no point do they put themselves down and in doing so, they create a strong rapport with the audience.
An absolute hidden gem of the festival, Just Super is a very welcome addition to the comedy landscape and champions performers and styles of performance that are so deserving of more attention than they often get.
---
Eddie Pattison: Just Super
The Butterfly Club (downstairs), 5 Carson Place, Melbourne
Performance: Monday 4 April 2022
Season continues to 10 April 2022
Bookings: www.thebutterflyclub.com
For more information, visit: www.comedyfestival.com.au
Image: Eddie Pattison stars in Just Super (supplied)
Review: Gavin Roach