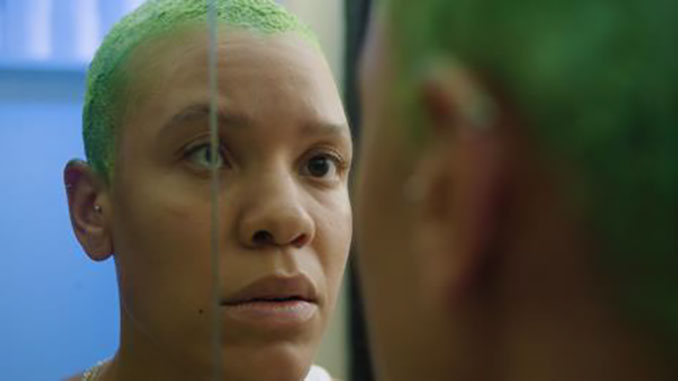 The iconic Gertrude Street Projection Festival (GSPF) returns for its 15th year in 2023, weaving together community, art, public spaces, night and sublime light installations for everyone to enjoy for free.
For ten nights from 27 July – 6 August, audiences will be invited to experience a confluence of projections by 11 of the Festival's artists-in-residence, alongside community and collaborative projects, events, parties, talks and screenings.
Proudly presented by The Centre for Projection Art the Festival will again illuminate street facing windows and walls of public and private spaces in Naarm's inner-north.
The considered public artworks will showcase new works by some of the best emerging and established Australian artists including: Sarah Aiken, Tully Arnot, Chantal Bala, Lilah Benetti, Jamali Bowden and Leitu Bonnici, The ElectroPoetics (Bixiao Zhang), Alana Hunt, The Huxleys and Rose Chong, Tahlia Palmer, Juan Rodriguez Sandoval, Naina Sen, Melody Woodnutt and Henry Lai-Pyne.
"The 2023 Festival is a program that uses civic spaces to share the merging strands of history, technology, experience, materials, politics and emotions through the selected artworks," said The Centre for Projection Art's CEO and Artistic Director, Priya Namana.
"The Festival is a container that creates and holds space for our community and collaborators to share their individual visions in a hyperlocal landscape of collective gathering. GSPF 2023 is a space for audiences to project their subjectivity and reflect with us on our collective worlds, it is a confluence of interlacing sensations."
GSPF kicks off with the Festival's Opening Party at Collingwood Yards on Thursday 27 July (5.30 – 8.30pm). The opening party is curated by the newly-formed E.merge Agency. The young people that make up E.merge Agency exist within many intersections, learning and collaborating on a new culture born from their passions, knowledge and movement.
The founders of this new youth talent agency, E.merge, are thrilled to curate the music for the GSPF opening, featuring local artists and global sounds. Open to all ages, free to attend, GSPF welcomes everyone to launch the flagship Festival celebrating its 15th year.
Expect music by E.merge Agency, food by Vola Foods, and a special wintery beverage by Long Prawn. Pumping music from the outdoor sound system, E.merge Agency will curate an incredible line-up of music.
E.merge is trailblazing a new "Australian" diaspora, coming together through a love of music and their communities to lift up young artists. Though all different, when E.merge come together, something beautiful happens, generating their own confluence.
Some of the artworks set to light up the GSPF are I myself 'am the sun, 2023 by Naarm artist Lilah Benetti, who delves into the world of fiction to illuminate lost and obscured narratives, exploring contemporary forms of resistance in the pursuit of self-determination.
Benetti is an international award-winning and critically acclaimed artist and filmmaker. Lilah considers their work to be auto-ethnographic; an amalgamation of their personal experiences interwoven within broader social and cultural histories, foregrounding Black Queer identities.
Inspired by the powerful words of renowned Senegalese filmmaker, Ousmane Sembene, the title itself serves as a catalyst for introspection, an invitation on a journey of affirming brilliance and illuminating the inseparable intertwining of Blackness and Queerness. Lilah's work will be on display at 54-62 Gertrude Street.
Murnong 2023 will also light up the Festival, in collaboration with the City of Yarra's Peel Street Projection Program. Tahlia Palmer, an artist of Murri and European background born on Whudjuk Noongar Boodjar (Perth, WA), works in a variety of mediums to explore history, identity and perception.
Descended from a paternal line who survived dispossession, forced assimilation and the Stolen Generations (NSW+QLD), and maternal Dutch grandparents who survived WW2, her art practice works on confronting the conditions that create and perpetuate intergenerational trauma, as well as finding pathways for healing.
"Murnong is an ongoing audio-visual project, started in 2021 when I received a gift of yam daisy seeds," said Tahlia. "A plant of significance to my family and many others from the eastern side of this continent, it was a staple food crop for Aboriginal people before the European invasion."
"This plant represents sacredness, survival after colonial violence, and an ongoing connection to the women in my family and the lives and diets of our ancestors."
This iteration of Murnong 2023 has been created especially for GSPF and has a soundtrack and video that is 32 minutes and 32 seconds in length that speaks to the presence of the past in our present and in our future, the connection of all life and the effects of colonisation.
Debuting at GSPF are two new works by Melody Woodnutt, on display at 110 Gertrude Street, alongside an installation work of expanded cinema within the Mission to Seafarers Norla Dome called, Fata Morgana and Death Shroud for a Ship, respectively.
These works sit within a new series called Celestial Bodies which tie together the sea and the cosmos as vast bodies that sit above and below an ascending yet sinking ship. It is a poetic attempt to embrace glittering spectral bodies; at once our own and all else born of dead stars. Created as haunting silvery vessels of sound, 16mm expanded cinema, strobe, fog, a death shroud, and digital projection.
New for 2023 is GSPF Offsite 2023, where after the Festival the impressive artworks will light up Fed Square, Bunjil Place and Collingwood Yards. Dates still to be announced.
---
The Gertrude Street Projection Festival runs 27 July – 6 August. For more information and full program, visit: www.gspf.com.au for details.
Image: Lilah Benetti, I myself 'am the sun, 2023 (supplied)