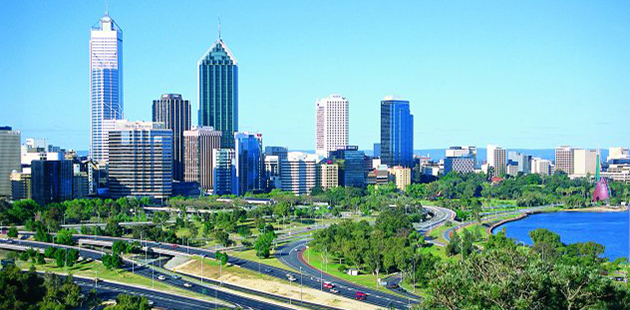 Western Australia is adored for its brilliant blue skies, warm sunny climate and white sandy beaches. Built on the banks of the Swan River, Perth is known for its friendly spirited people and stunning natural setting.
Combine the splendour of the city's great outdoors with the sophistication of fine wines, and a vibrant nightlife. Surrounding Perth, you'll find Fremantle, the Swan Valley, Rottnest Island or the Margaret River.
Nowhere else in the world can you experience and interact with such unique natural attractions. Dive with the world's largest fish – the whale shark, snorkel with manta rays, swim with wild dolphins, walk amongst the tree tops of ancient trees, sleep under a canopy of stars in the desert, or explore the beehive-like formations of the Bungle Bungles with the help of an Aboriginal guide.
Surrounding Perth, you'll find historic Fremantle, the Swan Valley, Rottnest Island or the Margaret River. The spectacular diversity of Western Australia offers a quintessential Australian experience – sun, big-hearted locals and adventure in an awesome natural environment. In the northwest you'll find rugged ancient landforms, deep red gorges, vast cattle stations, unique Australian wildlife and ancient Aboriginal culture.
Western Australia's huge outback region is a place of historic townships, brilliant night skies and wide open spaces with spinifex and red earth as far as the eye can see. Sunshine, cooling sea breezes and the outdoor activities of the Coral Coast make it a relaxing and friendly destination. The Coral Coast is the perfect place to visit from Perth to see a sample of what the state has to offer.
Famous wineries, forests and a ribbon of coast and hinterlands dominate the southwest, while in the Golden Outback Region explore a world of rich and striking beauty from the sparkling turquoise waters of the Southern Ocean to the red heart of Western Australia's outback.
The city's gay and lesbian population is centred around Northbridge and holds its annual Pride Festival in November each year. The community also maintains an active calendar of events throughout the year.
Organisations:
Image: Perth from Kings Park