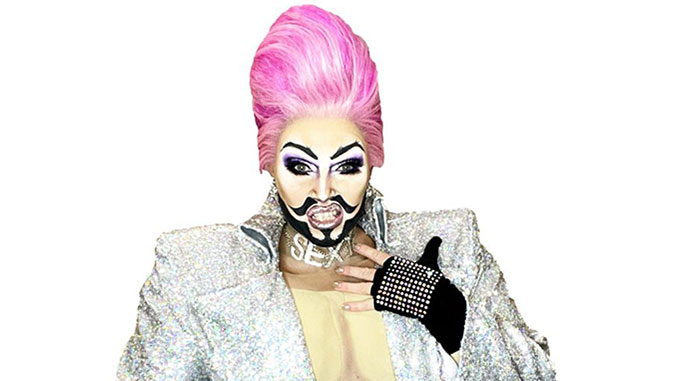 International Women's Day (IWD) is a global day celebrating the social, economic, cultural, and political achievements of women.
The day also marks a call to action for accelerating gender parity and significant activity is witnessed worldwide as groups come together to celebrate women's achievements or rally for women's equality.
Everyone everywhere can play a part in helping forge gender equality. From a wide range of IWD campaigns, events, rallies, lobbying and performances – to festivals, parties, fun runs and celebrations – all IWD activity is valid. That's what makes IWD so inclusive worldwide.
Sold out for the last four consecutive years, Rayon Riot is regarded as the largest International Women's Day event on the Central Coast. For 2023, the Naughty Noodle Fun Haus will once again be shining a brand new spotlight on the breath-taking diversity of women's voices.
Creative Director and previous NSW Woman of the year finalist Glitta Supernova present's a monumental multi-generational line-up of female artists exploring resilience, empowerment and liberation through live music, storytelling, burlesque and cabaret.
Rayon Riot V features iconic Australian Drag King, Sexy Galexy; internationally renowned feminist performance artist, Betty Grumble; Sydney Jazz Musician, the Magical Ms G; and Aerialist Tabby Katz, mixing it up with local artists, singer songwriter and proud Wiradjuri /Ngunnawal woman Corrie Hodson and performance maker Carlee Heise.
"This is an opportunity to challenge your assumptions, bust apart stereotypes and celebrate in a fun and vibrant way with an evening of original, contemporary, cutting-edge theatre performance," said Glitta Supernova.
"This year's International Woman's Day theme is #EmbraceEquity and we would love for everyone to come join us and celebrate women's achievement while we also raise awareness of bias (even our own)."
"Expect the unexpected, expect diversity as the norm, expect to hear, see & feel the revolution that's not being televised! It's all about fun & self-expression at the Noodle & we strongly encourage dress-ups, so adorn yourself as your favourite Shero."
"It's going to be a very special evening so Let's get Matriarchal! Grab your partners, Grandmas, sons and daughters or your entire gal pal crew for a wild & special evening celebrating all things Women!" said Glitta Supernova.
---
Rayon Riot V
Naughty Noodle Fun Haus, 5 Broken Bay Road, Ettalong Beach
Event: Saturday 11 March 2023 – 6.30pm (doors) | 8.00pm (show)
Information and Bookings: www.naughtynoodle.com.au
Image: Sexy Galexy (supplied)