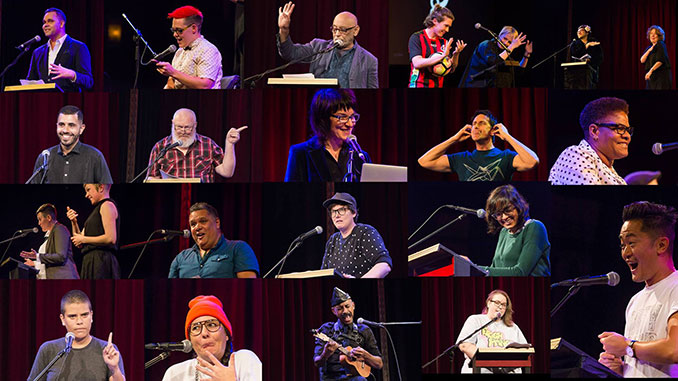 Returning by popular demand for its fourth year, Riverside Theatres will present Maeve Marsden's crowd favourite, Queerstories – for one night only on Saturday 12th February.
Vulnerable and fierce, hilarious and heartbreaking, Queerstories will feature incredible local storytellers sharing the stories they want to tell, but are never asked to; unexpected tales of pride, prejudice, resilience and resistance.
A national storytelling project directed by Maeve Marsden, Queerstories has sold out at festivals and independent venues around the country, with a book and an award-winning podcast boasting more than 250 stories.
The 2022 iteration will feature a stellar line up of storytellers from Western Sydney, including poet and writer, Gloria Demillo, drag king and improv Queen, Laura Hart, scientist and Palestinian advocate Fahad Ali, writer Eda Gunaydin, fighter and ACON Program Coordinator Adrian Mouhajer, and choreographer and spoken word poet Jeremy Santos.
Queerstories celebrates the culture and creativity of the LGBTQI+ community, one true story at a time.
---
Queerstories
Lennox Theatre – Riverside Theatres, Corner Church and Markets Street, Parramatta
Performance: Saturday 12 February 2022 – 8.00pm
Information and Bookings: www.riversideparramatta.com.au
Image: Queerstories (supplied)