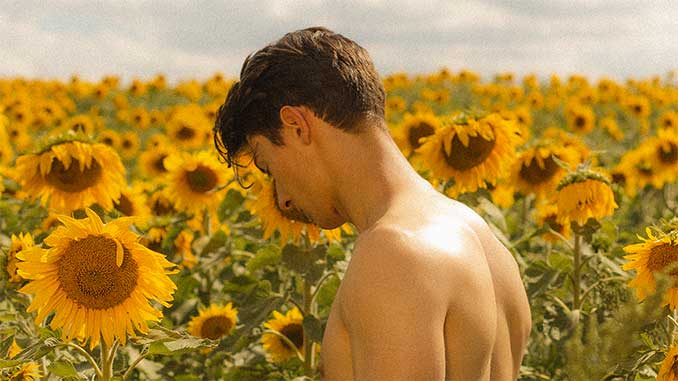 Queer Screen 'Goes to Cannes' and will be packing five work-in-progress productions to represent at the acclaimed Marché du Film, occurring in conjunction with the 76th Cannes Film Festival on the French Riviera this month.
Each year the Marché du Film offers renowned festivals the chance to showcase their selection of original work-in-progress feature titles to sales agents, distributors and festival programmers during the prestigious Cannes season.
This year sees Queer Screen, producers of Sydney's Mardi Gras Film Festival and Queer Screen Film Fest, joining the invitation-only line-up as the 'Goes to Cannes' programs first ever LGBTQIA+ and Australian partner.
Queer Screen's festival director, Lisa Rose, said the invitation is an enormous honour and a testament to the organisation's international standing. "We are thrilled about being chosen," she said.
"To be the first ever Australian and the first ever LGBTQIA+ film festival involved is something we are very proud of and I can't wait to champion these films."
Five festivals from across the globe were invited to curate five feature films that were still in post-production to showcase. Marché du Film attendees can view an extract from the films and see pitches from the filmmakers, at an in-person event and online.
Rose has hand-picked four Australian and one international production to showcase, including SUNFLOWER – a gay coming of age drama from Melbourne filmmaker Gabriel Carrubba.
"Earlier this year we gave Sunflower $15,000 from our completion fund," said Rose. "It's the most we have ever awarded for a single project. To give emerging talent like Gabriel this opportunity on the global stage is very exciting."
CLOSING NIGHT from filmmaker Timother Despina Marshall is a queer psychological horror that received $8,000 from the Queer Screen Completion Fund in 2021.
"Tim is a Mardi Gras Film Festival alumni," said Rose. "Three of his films have been finalists in our My Queer Career short film competition, with Gorilla winning the 2013 Iris Prize, the largest in the world for LGBTQIA+ shorts."
Dark comedy-drama TRIPLE OH! is a mid-length film/episodic featuring a superb Brooke Satchwell. "It's funny and sexy," said Rose. "I loved it when I saw it, and it's so great to see director Poppy Stockell seamlessly deliver compelling narrative work after a much awarded factual career."
Rounding out the Australian selections is ONE PERSON PROTEST from director Christopher Amos. It is the only documentary of the five films selected and is about Australian activist Peter Tatchell.
The filmmaker's previous film, Hating Peter Tatchell, screened at the 2022 Mardi Gras Film Festival winning the Audience Award for Best Documentary and is now available on Netflix. "I'm so pleased to continue to support Chris and his showcasing of Peter's vital activism," said Rose.
The international project THE QUEEN OF MY DREAMS comes via Canada and Pakistan from writer/director Fawzia Mirza, who's making her feature directing debut after having many of her shorts screened at Queer Screen's festivals over the years. It tells the story of a Pakistani Muslim woman, and her Canadian-born daughter coming of age in two different eras.
"Fawzia was a guest at our most recent festival in February and I knew she was toiling away in post while she was here, so I jumped at the chance to offer her this opportunity, as we don't see enough queer Muslim stories on screen," said Rose.
---
Queer Screens selections will be shown on Saturday 20 May 2023 at 4:30pm at Palais K, with filmmakers pitching in person or via recorded video. The film extracts and pitches will also be available online for Marché du Film attendees to view the following day. For more information, visit: www.queerscreen.org.au for details.
Image: Sunflower – courtesy of Pancake Originals