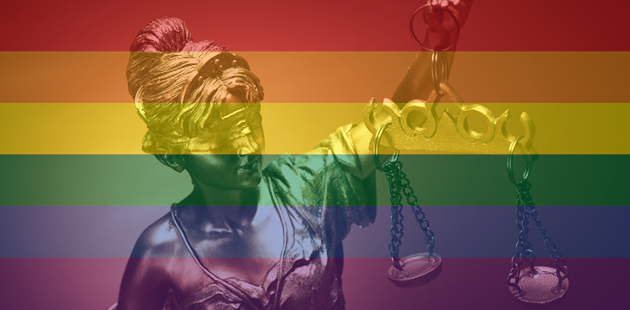 In 2016, New Theatre was the proud recipient of the ACON Honour Award for Arts & Entertainment, in recognition of their 25-year commitment and support for the LGBTQI community, and for acknowledging diverse sexualities and genders as an important demographic within the theatre community and audience.
In 2017, they expanded and reinforcing that commitment with their Queer Fringe @ The New initiative, facilitating two weeks of LGBTQI-focused theatre as part of the Sydney Fringe Festival. In 2018, they continue that initiative, presenting five 'queer' stories over two weeks in September, as part of the Sydney Fringe Festival.
A Streetcar Named Hot Tin Menagerie
10 – 15 September
Produced by Improv Theatre Sydney
From a single audience suggestion, a new one-act play in the style of Tennessee Williams is improvised each night, creating a complex web of tragedy, intrigue and romance, all baked in the heat of a sultry Louisiana night. Director: Anna Renzenbrink Featuring: Cale Bain, Laura Hart, Edan Lacey, Josh Magee, Wyatt Nixon-Lloyd, Jarrad Parker, Maddie Parker, Anna Renzenbrink and Emily Taylor
The Elements of an Offence
10 – 16 September
Produced by New Theatre  – World premiere
Detective Sergeant Christine Anderson is having problems: with her new case, and with her boss, Detective Inspector Rachel Marks, who also happens to be her lover. A biting 'bureaucratic comedy' about mixing the personal and the professional. Director: Alice Livingstone Featuring: Sarah Aubrey, Amelia Robertson-Cuninghame Set Designer: Tom Bannerman Lighting Designer: Mehran Mortezaei Writer: James Gefell
Next Lesson
13 – 22 September
Produced by New Theatre – Australian premiere
This funny, moving look at the impact of the Thatcher government's homophobic 'Section 28' law follows Michael – a gay teen at a London high school who later returns there to teach, and explores the changing attitudes towards LGBTQI people over the years. Director: Alex Bryant-Smith Featuring: Michael Brindley, Sonya Kerr, Jens Radda, Kat Tait Lighting Designer: Mehran Mortezaei Writer: Chris Woodley
Premium Semen
15 – 22 September
Produced by Threadgold Productions
A laugh-a-minute musical farce full of witty one-liners, tight sight gags, and catchy 70's inspired tunes. Follow Billy and Bob as they sneakily try to steal and sell the most valuable commodity of the sexiest rock star alive. Director: Fiona Gillman Featuring: Tegan Aranzy, Hannah Connell, Eli Gallagher, Matthew Laird, Michael Paton Music Producer: Andrew Crowe Writer: Zac Threadgold
Uz:The Town
17 – 22 September
Produced by Liam Jarvis
In the sleepy provincial town of Uz, where harmony, Christianity and good manners reign supreme, local woman Grace is ordered by God to prove her devotion to Him by performing a heinous act against her family. The resulting chain of events is a wickedly satirical romp exploring religious faith, homosexuality, morality, and small town dynamics. Director: Veronica Barac Featuring: Christie Aucamp-Schutte, Lily Balanticz, Joshua Morel, Cooper Mortlock, Daniel Pollock, Mauricio Salinas, Lucy Starita, Renae Valastro, Tiffany Wong
Queer Fringe @ The New runs 10 – 22 September 2018. For more information and bookings, visit: www.newtheatre.org.au for details.
Image: courtesy of New Theatre