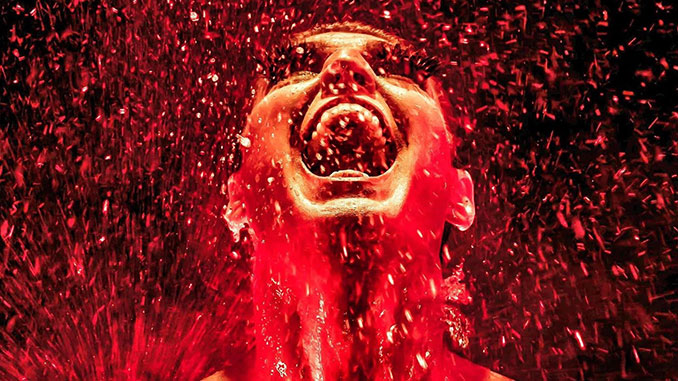 Adelaide Fringe continues to cement its status as Australia's biggest arts festival. The program is jam-packed with more than 1200 shows across comedy, theatre, circus, cabaret, interactive, visual art and music. With so much on, the Australian Pride Network takes a look fifteen events worth checking out:
A Southern Fairytale
Goodwood Theatre & Studios: 16 – 18 March
Based on true events, A Southern Fairytale artfully illuminates the challenges facing a young, gay Christian growing up in the Deep South. As we accompany the protagonist through multiple journeys into and out of the closet, the audience emotionally connects with the very real impacts of conversion therapy, excommunication, and a father who believes that a demon has possessed his son. As family and friends impose extreme measures to reshape him to fit their ideal, the young man is left isolated and alone. Will he ever thrive – or even just simply survive – if he chooses to live as he was born? Is happiness possible when the only faith you have ever known, not to mention everyone you love, demands that you are wrong and living a life of sin?
Be A Doll, Won't You?
The Breakout at The Mill: continues to 5 March
A visceral, genre-bending look at gender, sexual fluidity, sex work, and the temptation to profit off your own indifference. In an intimate one-person production, award-winning actor/theatre-maker Ellen Graham will take you on an intimate journey through the sex industry and the increasing consumer demands on a femme body. Deftly directed by emerging director Zola Allen, Be A Doll, Won't You? will astound, arouse, and disgust as you see a woman peel away her own self-image bit by bit, like the world's most psychologically devastating strip show.
Church of the Clitori
The Garage International @ Adelaide Town Hall: 10 – 18 March
Welcome people with and from the clitoris. Slip into our folds as we share this body positive, joyous celebration of the holy Clit. The high priestess will deliver her service from the mound, worship ecstatically with song, be uplifted, engorged even, by the communal joy, the clit hits, the gentle touch of history, science and anatomy. Seek and you shall be rewarded at the Church of the Clitori with laughter, direction, truth and guidance to the highest of all worshipping acts – self-love.
Dolly Diamond and Tash York : Attention Seekers
The Kingfisher at Gluttony: 13 – 19 March
Two great friends, with two of the greatest egos. Each desperate for the limelight and each willing to do almost anything for attention. In this no holds barred quest for success Dolly Diamond and Tash York take you through the trials and tribulations of what it's like to hold the centre of attention. Except a mixture of feel good tunes, hilarious partly true stories and an offering of sage advice to others suffering their affliction. Uplifting and hilarious, part Ted Talk and delusion, this award-winning cabaret duo will show why we all deserve attention … but they deserve it even more!
GODZ
The Vault @ Fool's Paradise: continues to 19 March
A hedonistic dive head-first into the lives of the ancient gods of Olympus! Follow your favourite gods like Cupid and Hercules as they paint the scene of Ancient Greece and bring you to the biggest party to hit Mount Olympus since 500 BCE. Your favourite group of comedy acrobats take their unique mix of storytelling, circus, and physical prowess to godlike proportions. Expect a bodyssey of gravity-defying stunts, true tests of heroic strength and muscularity, and surprise comic twists.
MANSION
The Octagon at Gluttony: continues to 19 March
From the creative team behind the award winning box office hits MATADOR & ORACLE, comes this spine tingling, gothic fusion of dance, circus & burlesque. Newly widowed Mel Walker, her son Levi & daughter Rachel have just moved into the Mansion in search of new beginnings. Little did they know they were stepping into a paranormal, torrid love story, laced with lust, temptation, nightmares, heart break, and pure horror! The family starts to fall apart in the face of evil as seductive, demonic spirits exploit their fragility for their own entertainment. The eternal battle between good & evil is fought within the walls of the MANSION.
Million Dollar Maybe
The Piglet at Gluttony: continues to 5 March
Can you prove anything? Maybe with science, spreadsheets and storytelling. Million Dollar Maybe is a risky comedy experiment that takes love and identity head-on with laugh-out-loud comedy and Tinder statistics. Jump into the ring with award-winning comedian Robyn Perkins as she takes on stereotypes, the dating life of penguins, and a sexual orientation scientist. Award winning comedian Robyn Perkins combines real-life stories, her background in biology and her affable charm, to take audiences through not only some hilarious tales but she can scientifically prove how ridiculous they are as well!
Pupperotica: Seven Heavenly Sins!
The Lark at Gluttony: continues to 5 March
Let them lead you into temptation! They try to be good puppets, but sometimes a little sin can just feel so good… The all pleasurable, all consensual conglomerate of FRINGE WORLD naughtiest puppets are back in Adelaide with erotic readings, sexy songs, and inappropriate interactions that will make you feel guilty in the best possible way. Whether you're an experienced sinner or taking your first steps off the path of righteousness, join Keren Schlink and Josh Walker for Pupperotica: Seven Heavenly Sins!
Reuben Kaye – The Kaye Hole
The Roundhouse at The Garden of Unearthly Delights: 10 – 18 March
Queer, messy, fast, loose and f*cking hilarious. The hottest late night ticket in town where the riskiest & most diverse acts of the fringe let loose dripping in sweat and backed by a live band. Hosted by cabaret icon "The Evil Love Child Of Liza Minnelli And Jim Carrey" BTG Reuben Kaye. Bring yourself and come correct. Late Night, Done Right.
RUN
The Warehouse Theatre: 14 – 18 March
Yonni is a seventeen-year-old gay Jewish kid. His devoutly religious family is preparing for the weekly shabbat, but he can think only about his schoolmate, Adam, with whom he is infatuated. As the evening's events unfold – some of them real, some of them imagined – a deeply personal story about first love and infatuation expands to interrogate the difficult intersection of religion and queerness and what it means to love, to lose, to rebel and to grieve.
The Culture
The Arch at Holden Street Theatres: 7 – 16 March
Katie's cheeky, brave and sensitive. Will is witty and warm with a huge heart. They're both single…and they're both kinda angry. Together they host 'Don't Even Get Me Started' – the show where they bitch about the fact that they're straight up done. When they are home together, they're safe, they're happy, no-one can hurt them. They have everything they need. Almost. What happens when you put yourself out there, and try to find love as a woman or a gay man? Is their friendship enough to keep them safe? Set in Sydney Australia, The Culture tackles heavy issues with a light touch, using the warmth and intimate banter between two best friends. Audiences are welcomed into Will and Katie's living room and into an important wider conversation.
The Shy Manifesto
The Warehouse Theatre: 14 – 18 March
Seventeen-year-old Callum is proud to be shy and he thinks you should be too – because what this noisy, crazy world needs right now is a bit more self-restraint. Tonight, he is to address an audience of radical shy comrades and incite the meek to finally rise up and inherit the earth. But memories of the previous night's drunken escapades at a classmate's end-of-term party keep intruding, and threaten to upend the fragile identity he has so carefully created for himself. The Shy Manifesto is a bittersweet coming-of-age comedy/drama about a shy boy (expertly performed by Jake Matricardi) who is fed up of constantly being told to come out of his shell.
They Came From Uranus
Empire Cabaret Theatre at Wonderland Festival Hub: 10 – 19 March
The boldest, funniest and most fascinating event you don't want to miss, this raucous show is a mash-up of 20 humanette puppets, shadow puppets and multi-media projections set to a soundtrack of retro music from the Supremes to Lady Gaga – is perfect Fringe fare! t's an outrageous, eye-popping puppet feast for grownups. This 50 minute show tells the hilarious adventures of a deviant, highly sexually frustrated race of Aliens who travel from the planet Uranus to capture Miss Candy Carcrashian – a luscious burlesque performer.

WHALE
My Lover Cindi: 8 – 11 March
A raw, hilarious and poignant show that is part comedy, part theatre and a lot of storytelling. It tells the true story of Courtney, a fat and funny lesbian, documenting her journey from a boy crazy, hyper feminine 'pick me' girl to a woman who quite frankly does not give a f*ck anymore about what people think. It's been a long journey with failed diets, passive aggressive comments and crying in Sportsgirl changerooms, but she's ended up alright. More than alright, actually. WHALE explores the 'Funny Girl' – a persona that uses humour to disguise weight. It's critical of generational diet culture, the entanglement of fatness and sexuality and the fact that Courtney gets told she reminds people of Rebel Wilson because they are "kind of similar".
Your Silence Will Not Protect You
Goodwood Theatre & Studios: 17 – 19 March
Do you remember the panic attack you had the first, and only, time you fisted someone? Gavin does. And it was hilarious. Having tackled bullying and body image, language, and love, acclaimed queer artist Gavin Roach has caved into demand and is finally offering up a more "happy" and "fun" show. This surely will not end well. The third and final instalment of The Anxiety Trilogy, Your Silence Will Not Protect You is a joyous and illuminating adventure  about coming to terms with mental illness, navigating alcohol abuse and trying to figure out why the hell you didn't say something sooner.
---
The 2023 Adelaide Fringe continues to Sunday 19 March. For more information and full program, visit: www.adelaidefringe.com.au for details.
Image: Reuben Kaye (supplied)