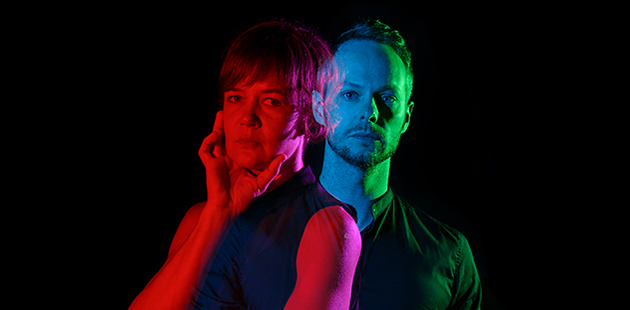 With an incredible lineup of local, national and international artists showcasing new work in hundreds of venues across the city, Melbourne Fringe offers up over 440 events across 2.5 weeks from Thursday 14 September 2017. With so much on offer, the Australian Pride Network takes a look at 10 shows worth checking out:
After Hours Cabaret Club
Wonderland Spiegeltent: 14 – 30 September 
With enough sass, charm and decadence to power a moonshine distillery… Welcome to the After Hours Cabaret Club where the hottest burlesque, cabaret, sideshow & circus stars go to let loose after working their glamorous show all over the Fringe. With a cast of award-winning performers including cabaret darling Tash York, Kelly Ann Doll – Australian Burlesque Icon, and vaudeville extraordinaire David Splatt – Australia's Got Talent finalist, witness the creme-de-la-creme of the carnie world do things you've never seen before, and may never see again. It's dangerously debauched, scandalously sophisticated and outrageously unpredictable.
Recreation & Leisure
Fringe Hub – Lithuanian Club: 23 – 30 September
PO PO MO CO (Post Post Modern Comedy) are Melbourne's most debauched queer comedy troupe. In Recreation & Leisure they slather Aussie domesticity with their intoxicating queer madness. It's an unpredictable, gender bending send up of 'dinner and a show'. A neo-vaudevillian buffet and a shamelessly theatrical skewer of queer sketch, neo-vaudeville, subversive characters and absurd physical comedy.
St Kilda Stories
Studio 2 – The National Theatre: 26 – 30 September
A collection of original, bitter-sweet monologues with a seaside aftertaste penned especially for Melbourne Fringe by playwrights from Melbourne Writers' Theatre. At Monarch Cakes an AWAS officer waits patiently for love, for the end of the war, and for her chocolate Kooglhoupf. A man has an existentialist encounter with a seagull on St Kilda Pier. A Midsumma Pride marcher reflects on his life and channels Wonder Woman as he prepares to join the parade. At the Sea Baths, a 1920s dancing girl emerges from an invigorating dip to share a secret or two. On the Esplanade, a woman nervously makes her way towards Luna Park for a reunion with a past girlfriend.
The Birds And The Beats
Wonderland Spiegeltent: 19 – 24 September 
After sell out crowds at Edinburgh Fringe, local musical comedian Grant Busé is returning to Melbourne Fringe with his hit new show about sex education – The Birds And The Beats. In a hilarious hour of comedy music, let singer and actual school teacher Mr. Busé (The Late Night Sexy Show / The Shuffle Show / Tinder) take you on a joyous sexploration of all the things they should have taught us about sex while growing up. From condoms to commitment, the show aims to delve deep into the minefield that is being a sexually active adult.
The Measure of a Man
Emerald City – Meat Market: 19 – 24 September
After hugely successful seasons in Melbourne, Sydney and Perth, Gavin Roach returns to Melbourne Fringe with a revised and dynamic performance of The Measure of a Man. How do you measure a man? Is it the way he walks, the way he talks? Told in Roach's humorous, raw and deeply candid style, The Measure of a Man will stare into the heart of one man's sexual anxieties and pull out the stories we try to shy away from – stories often shrouded in embarrassment or shame.
TRAPS: a romantic comedy for the modern sociopath
Studio 1 – Arts House: 15 – 30 September
Set in a surreal Veterinary clinic, TRAPS is a romantic comedy with a black heart about the pursuit of true love, self-harm and a 400kg saltwater croc called Polly. Amelia Evans' script deftly weaves humour and heavy subject matter which results in an absurdist delight, and features an energetic, hilarious and equally moving performance by a cast of the best and brightest of the Melbourne Indie scene.
The Sky Is Well Designed
Northcote Town Hall: 15 – 28 September
Two scientists venture out into the desert to play music to the earth's dying atmosphere. A work of quiet conversations and stunning sound, The Sky Is Well Designed is the second production from Fabricated Rooms. Offering audiences an experience that is both intimate and highly visceral, the production is a work of contemporary theatre that examines how our relationship to the natural world is shifting amidst the dual forces of digital existence and climate change.
The Super Queer Murderess Show
Warehouse – Arts House: 23 – 30 September
Step into a gothic fantasy cabaret of curiosities. Cross the final frontier with these notorious femmes in a historical mash up of victim and perpetrator. From the bandit to the warrior she transforms, past the wronged woman; encompassing avenger, assassin, and daredevil gunslinger. In an uncanny act of re-incarnation she channels them all – the matricide, the militant, the marauder and the maids. This gothic cabaret exhumes the deeply queer reasons for these fatal acts, celebrating their defiant outsider resistance.
Two Bad Dates & Two Broken Noses
Speakeasy HQ: 14 – 28 September
Harry and Garry have only just started dating and set off to Sydney for Mardi Gras. Chloe is seeing fading '90s hip hop artist Kirk Patrick who is a bit of a jerk, and poor Bridget well, she just can't seem to get her shit together whether as a cabaret singer or a waitress. From the creator of Swipe Left for Love comes Two Bad Dates & Two Broken Noses. Two stories. Six players. One piano. Loads of laughs.
Werk
Siteworks: 16 September
To werk is to do something exceedingly well, and if it looks like work, and it is werk, then it must be doing something. Werk is a thought. Werk is a way. Werk is a hand, elbow, kick. This dance invites consideration of what doing means when you're busy doing nothing. Created and performed by Tom Gittings, Werk is an industrious solo from 9.00am to 5.00pm – a flourish for demanding times. Free!
The 2017 Melbourne Fringe runs 14 September – 1 October. For more information and full program, visit: www.melbournefringe.com.au for details.
Image: Emily Tomlins and Ben Pfeiffer feature in The Sky Is Well Designed – photo by Sarah Walker