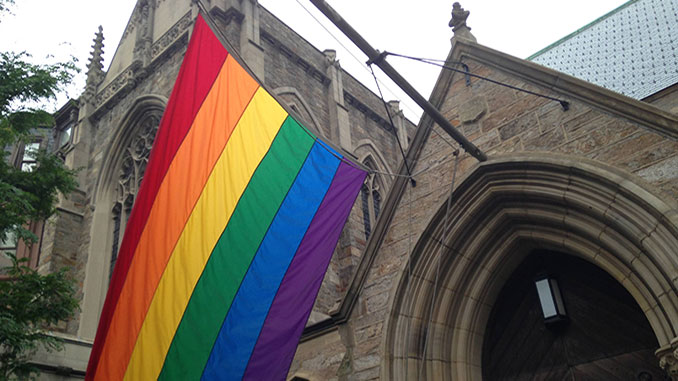 LGBTIQ+ organisation Equality Australia has responded to media reports that Attorney-General, Michaelia Cash, will bring a redrafted Religious Discrimination Bill to Parliament by the end of the year, calling on the government to deliver a bill that removes existing exemptions to anti-discrimination laws that allow religious organisations to treat LGBTIQ+ people unfairly.
"Our laws should protect us all, equally. But right now, federal laws still allow lesbian, gay, bisexual and transgender teachers, students and staff to be fired, expelled or treated unfairly by faith-based schools and education institutions, simply because of their sexual or gender identity."
"Instead of prioritising laws that privilege religious institutions and entrench new forms of discrimination, the new Attorney-General should deliver on the government's 2018 commitment to protect lesbian, gay, bisexual or transgender students at religious schools, and focus on winding back outdated exemptions that allow religious institutions to treat people unfairly because of who they are or whom they love."
The current draft of the Religious Discrimination Bill, drafted by former Attorney General Christian Porter, generated a chorus of opposition, including from the Australian Industry Group, the ACTU and faith-based organisations.
"Every person in Australia deserves protection from discrimination, no matter who they are, whom they love, or what they believe, said Anna Brown, CEO of Equality Australia.
"But the federal government's current draft Religious Discrimination Bill is deeply flawed, containing unprecedented and dangerous provisions that would undermine access to healthcare and inclusive workplaces."
"That's why such a broad chorus of voices spoke out against the bill, from industry, unions, people of faith, women, people with a disability and LGBTIQ+ people. We urge the Attorney-General to deliver a proposal that protects everyone in our community, regardless of belief, equally," said Brown.
For more information, visit: www.equalityaustralia.org.au for details.