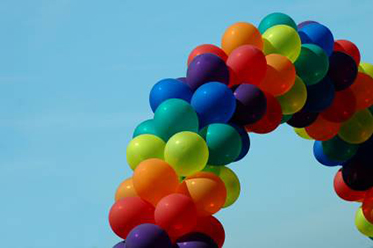 Pride WA is gearing up for its annual Fairday to be held on Sunday 16 February. This extremely popular community event is returning to its former home of Hyde Park within the City of Vincent and, with the City's help, is planning to deliver an unforgettable Fairday experience to all who attend.
Pride WA Co-President Michelle Rigg said Fairday is all about "Picnicking in the Park" this year and in keeping with that theme, Pride welcomes Smoult's Continental Deli as another sponsor for 2014.
"The fabulous people at Smoult's have put together some gorgeous picnic hampers that can be pre-ordered for Fairday.  All picnic hampers ordered beforehand will be available for pick up at Fairday," says Ms Rigg.
"The ever-popular community stalls at Fairday 2014 will feature a selection of community groups handing out information specifically aimed at the Pride community as well as a range of great local retailers and a fantastic selection of food vendors."
Anyone attending Fairday will be able to visit the stalls from a range of organisations that support Pride WA. You'll be able to get advice or ask questions from the representatives of the Equal Opportunity Commission of WA, Living Proud Inc. (formerly Gay & Lesbian Community Services), Cross Campus Queer Network, Beyond Blue or the WA AIDS Council to mention just a few.
For anyone whose been thinking about getting involved in some local group or community activities, you can chat to the people from OUTdance, Swan City Derby, Gay & Lesbian Singers WA or perhaps enjoy a game of mini tennis thanks to Loton Park Tennis Club.
This year, Pride is excited to present the House of Hounds Dog Show, and there will also be an exclusive Puppy Plaza supported by Barkday Paw-ty. The Puppy Plaza is sure to be the most barked about doggy hang-out for your pooch this summer, so come along and spend time with the other Dog Show contestants, sample the treats available and pick up something special for your pooch.
Share the bike love and Travelsmart to Fairday. Ride your two (or three) wheeled treadlie and take advantage of our colourful bike racks!
2014 marks the 25th year that Pride WA has been a significant force in addressing the rights, needs and visibility of the LGBTI community in Western Australia.  Fairday kick starts a year of celebrating the time and hard-work that the countless members, committee members and volunteers have all put into Pride WA over that time.
For more information about Fairday or Pride WA, visit: www.pridewa.asn.au for details.
Image: courtesy of Pride WA