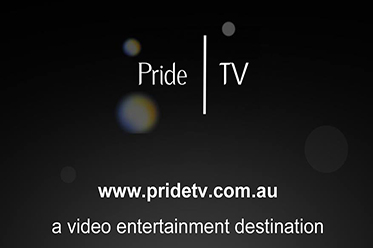 A NEWLY-launched web television channel will air news, lifestyle and current affairs targeted at Australia's LGBTI community.
PrideTV.com.au went live earlier this month with the channel to cater for national news, topical commentary, pop culture and in-depth features.
Pride TV managing partner Linzi Kurileff said the channel, which was aimed at a 16-45 year old audience, will also present short infomercials on community groups and their activities as well as encouraging citizen journalism.
"Pride TV will be a place for members of the gay and lesbian community to share their passion for emerging cultural ideas and experiences, with diverse content from Australia and around the world that is edgy, adventurous and fun," she said.
"Pride TV will fill the gap between current gay and lesbian information providers where video content is limited in the way of news, current affairs and the diverse information needs of the gay and lesbian audience, and will be delivered how they want it, when they want it."
Program segments are expected to run from one to 15 minutes, with each program set to air weekly, fortnightly or monthly. For more information, visit: www.pridetv.com.au for details.
Source: Star Observer – www.starobserver.com.au