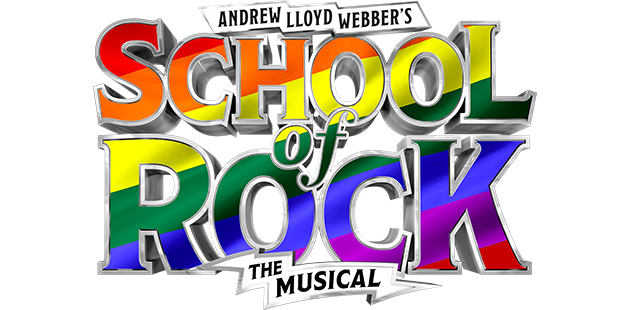 Andrew Lloyd Webber's irresistible rock musical, School of Rock is partnering with Australia's largest LBGTIQ youth organisation Minus 18 to present Pride Night @ School of Rock at Her Majesty's Theatre, Melbourne on Wednesday 5 December 2018.
Based on the hilarious hit movie, this irresistible new musical follows Dewey Finn, a failed, wannabe rock star who decides to earn an extra bit of cash by posing as a substitute teacher at a prestigious prep school. There he turns a class of straight-A students into a guitar-shredding, bass-slapping mind-blowing rock band.
"We at GWB are thrilled to working with Minus 18 with our very own Pride Night @ School of Rock," said the show's producers. "We support the courageous work they do with youth across Australia and are excited to be hosting this event in partnership with them."
Minus 18 is Australia's largest LGBTIQ youth organisation smashing homophobia, biphobia and transphobia through events, resources and workshops. Since 1998, over 56,000 young people have attended Minus 18 events, over 550,000 have accessed education Australia wide and over 10 million have engaged with their advocacy campaigns worldwide.
"We believe that theatre holds a grand capacity to bring together communities and play host to important conversations – it's why we're excited to partner with School of Rock," said Bear Kruz, Minus 18's Head of Development. "In a night full of pride, we'll bring together the queer community to see a performance centred on challenging the status quo, in support of the youth across the nation."
Since opening on Broadway to critical acclaim in 2015, School of Rock has been playing to packed houses and is now captivating audiences all across the US and in London's West End. It has smashed box office records, garnered rave reviews, earned four Tony nominations, and won both the 2017 Oliver for Outstanding Achievement in Music and the 2017 WhatsOnStage Award for Best New Musical.
With a new score from Andrew Lloyd Webber, lyrics by three-time Tony nominee Glenn Slater, book by Downton Abbey's Oscar winning Julian Fellowes, and all the original songs from the movie, School of Rockfeatures an incredible cast of kids scorching riffs, pounding drums and rocking out live.
Pride Night @ School of Rock takes place at Her Majesty's Theatre, Melbourne on Wednesday 5 December 2018. $10 from every ticket will go in to support Minus 18. For more information, visit: www.schoolofrockmusical.com.au for details.
Image: Pride Night @ School of Rock (supplied)