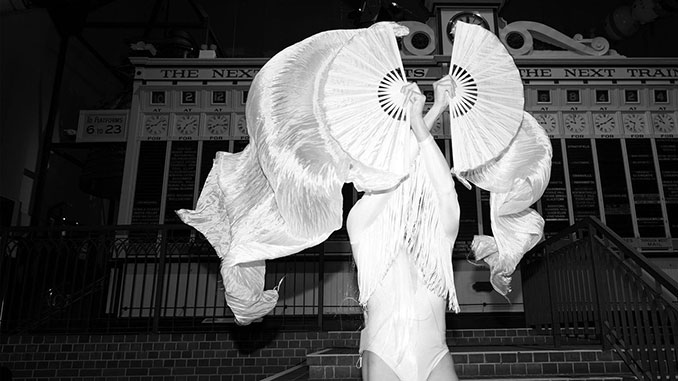 Powerhouse Creative Residents and the minds behind the Mardi Gras Film Festival, Queer Screen, have curated an engaging program that puts the spotlight on diverse experiences through creative and inclusive queer storytelling on screen on Thursday 28 July 2022 at the Powerhouse Museum.
Exploring queer narratives through a multitude of lenses, audiences are encouraged to piece together their own journeys, with everything from interactive panel discussions, film screenings and live performances from familiar faces in the community.
Highlights of the evening include an incredible selection of serious and comedic short films that capture the multifaceted experience of the queer community, including:
Also on offer will be the Sydney Cello Quartet playing arrangements of queer film scores, One person's favourite film is another person's turkey – an interactive panel discussion with Bec Shaw, Laurence Barber, Durr-e-'Adan Haque and moderated by Alexei Toliopoulos, and the VR experience IOPU – taking you behind the curtain of a resplendent theatre as you follow a queer Samoan-Australian performer who is about to take the stage.
---
Powerhouse Late: Queer Screen
Powerhouse Museum, 500 Harris Street, Ultimo (Sydney)
Event: Thursday 28 July 2022 (5.00pm – 9.00pm)
Free entry
For more information, visit: www.maas.museum for details.
Image: A performer at Powerhouse Late (supplied)