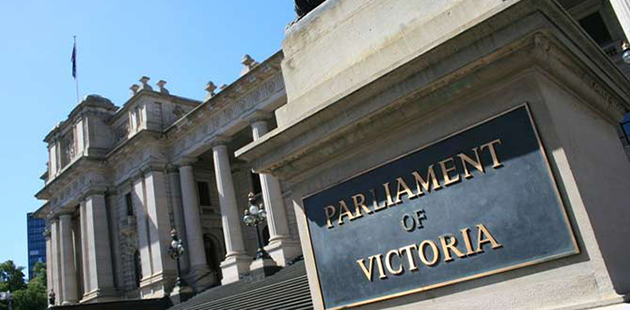 As campaigning enters it final week ahead of the Victorian State Election on Saturday 29 November, the results of a major survey of political parties on LGBTI issues have revealed important differences in the major political parties, with the Labor party promising to advance equality on a number of fronts, but outstripped in spending by the Coalition.
"Ensuring all Victorian families enjoy the same legal status is long overdue, which is why we're disappointed after months of considering the issue the Coalition does not have a position to tell the voters on adoption equality for Victoria," said Victorian Gay & Lesbian Rights Lobby Co-Convener Corey Irlam.
"Rainbow families, their friends and communities deserve to know where Premier Napthine and the Liberal Party Policy stands after Community Services Minister Mary Woolridge yesterday publicly gave her 'personal' support to reforming Victoria's adoption laws."
The ALP and Greens have both committed their parties to amending the Adoption Act to end discrimination against same-sex couples, a long overdue reform that will ensure children in a range of circumstances will have the benefit of legal protection and recognition on equal footing to others.
However, the ALP has not matched a commitment by the Coalition to continue funding a program designed to support the mental health and wellbeing of LGBTI young people. At $4.9M over four years, it is one of the largest grants ever to be targeted at LGBTI populations in Victoria. The ALP has however committed to the expansion of the successful Safe Schools Coalition program but has not yet announced the cost of this commitment.
"There's no question that the Coalition's investment in the health and wellbeing of LGBTI young people is paying dividends and it's critical that this level of investment continue into the future. It is important for the electorate to know the level of resourcing the ALP will deliver as an alternative government," said Mr Irlam.
The ALP and Greens have also pledged to recognize overseas same-sex marriages and reform birth certificate laws to enable transgender and intersex people to be recognized without requiring invasive surgery, with the Coalition agreeing to consult with communities on these issues.
The ALP has also committed to create a 'Gender and Sexuality Commissioner' and a review of all laws in order to help the Government address areas of discrimination faced by LGBTI people.
Developed by the Victorian Gay and Lesbian Rights Lobby with input from community stakeholders, the survey asks 33 questions over 7 topic areas. Topics include government-to-community engagement, capacity building, human rights protections, relationship recognition, intersex and trans issues, young people and health and aging.
The VGLRL urges all LGBTI Victorians and anyone with an interest in supporting these communities to pay close attention to the results.
"This election is going to be a close one, so it's more important than ever that voters who care about LGBTI issues know not just where their candidate stands but also what the party policies will be," said Mr Irlam.
For more information including survey responses and assessment, visit: www.vglrl.org.au/election2014 for details.
Image: Parliament House Victoria