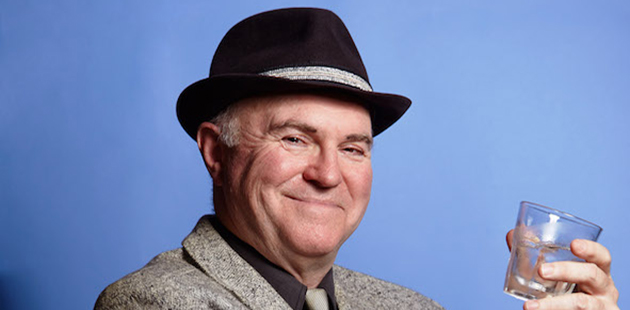 A captivating and moving musical tribute to the man behind Oliver!, Riverside Theatres will present cabaret legend and star of The Wharf Revue, Phil Scott, as British musical icon Lionel Bart in a captivating performance on Sunday 27 May 2018.
Lionel Bart led a life full of flamboyant excess. In 1950s and 60s London, the parties at his 27 room 'fun palace' were legendary, his circle of friends included Noel Coward, Judy Garland and The Beatles, and his musical hits were epitomising the era. Then he lost it all.
Based on Scott's Helpmann Award-nominated show Reviewing the Situation, this special concert presentation takes audiences through the story of Bart's tumultuous life in a one-man show that is a joyous and perceptive celebration of a British musical genius.
A touching and often funny account of Bart's rags to riches (and back to rags) story, the performance showcases his incredible catalogue of music including classic songs such as From Russia with Love, Consider Yourself, Living Doll and a poignantly moving rendition of As Long as He Needs Me.
"Scott creates an endearing character with a ready wit, … [his]wizardry on the piano is a genuine delight as his fingers fly effortlessly across the keys bringing Bart's simple melodies to jaunty life." – Sunday Telegraph
Phil Scott sings Lionel Bart
Lennox Theatre – Riverside Theatres, Corner Church and Market Streets, Parramatta
Performance: Sunday 27 May 2018 – 3.00pm
Information and Bookings: www.riversideparramatta.com.au
Image: Phil Scott (supplied)