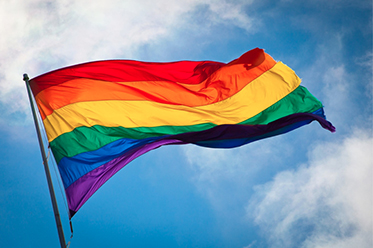 A GLBTI Museum on Oxford Street could soon be a permanent fixture if the City of Sydney approves a motion put forward by Councillor Christine Forster.
In a statement released by Forster, she says: "Sydney has just hosted the biggest Mardi Gras parade in its 36-year history, showcasing our city and its gay and lesbian community, culture and history."
"Last month, Council finally agreed to my request to put up a rainbow flag in Taylor Square, and I'm now asking the City to get serious about establishing a permanent GLBTI/Pride/Mardi Gras museum in the Oxford Street precinct, the GLBTI community's spiritual home."
"The City of Sydney is the only organisation which has the resources, motivation and expertise to establish and maintain such a facility, which would attract visitors from across the City, Australia and the world."
"The museum would be an important addition to Sydney's economic, cultural and social life. It would help break down the barriers of prejudice and build on the strong sense of community and identity in Oxford Street. We need a permanent museum in place before Mardi Gras returns to Sydney in 2015."
The Motion is set to be presented at a Council Meeting at Sydney Town Hall on Monday 18 March 2014. If successful, she has requested Council investigate and report the findings by the June 2014 meeting.
For more information, visit: www.christineforster.com.au for details.