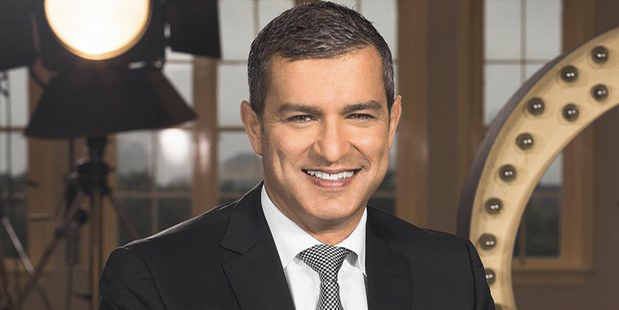 Paul Zahra, a director of PwC's Diversity and Inclusion Advisory Board, has been named Chair of The Pinnacle Foundation. Zahra's appointment will have an immediate focus on adding new board members to enhance the Foundation's national scholarship and mentorship programs, aimed to empower marginalised and disadvantaged 16-24 year-old Lesbian, Gay, Bisexual, Trans, Intersex and Queer (LGBTIQ) students to complete their studies.
Effective immediately, Zahra will step into the role succeeding Co-Founder, Sean Linkson, who will continue in his position as CEO, to concentrate on Pinnacle's fundraising arm, which is highly reliant on individual and corporate donations. Over the past nine years, Linkson has been responsible for raising over one million dollars in funding and pairing over 100 Mentors with Mentees.
"As a powerful role model for our young scholars, we're delighted to appoint current Board Director, Paul Zahra, as Chair of the Foundation," said Mr Linkson. "Through his exceptional leadership skills, the position will see him spearhead the next exciting stage of Pinnacle's growth and facilitate conversations to champion young LGBTIQ scholars in the Australian workplace."
As the new Chair, Zahra will look to recruit additional board members with a wealth of experience and connections, which will help to grow the Foundation's support base amongst corporate Australia.
"Since joining Pinnacle in 2015, I have been deeply impressed by the generosity of Pinnacle's volunteers who contribute financial support, time and expertise to make a difference for young LGBTIQ students often lacking the guidance and assistance needed to finish studies at High School, TAFE or University," said Mr Zahra.
"It is an honour to take on this position and help Pinnacle continue to give young disadvantaged LGBTIQ students the confidence to kick-start their career path and achieve their full potential. I look forward to working with the organisation to invite new members to join the board and mentorship program that will benefit young LGBTIQ leaders of tomorrow."
Rebekah Gay, a partner at Herbert Smith Freehills, will also join the Foundation's management team as Company Secretary.
For more information, visit: www.thepinnaclefoundation.org for details.
Image: Paul Zahra