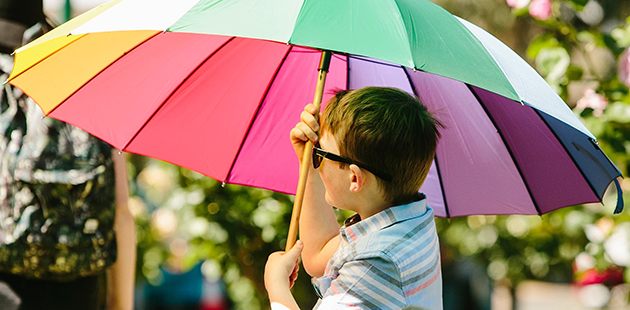 Now in its seventh year, there's something for everyone at this year's OUTintheOPEN Festival Shepparton! With 11 events over 4 huge days, visitors and locals alike have countless opportunities to celebrate LGBTI+ pride and community diversity in ALL its forms across the City of Greater Shepparton!
OUTintheOPEN kicks off on Thursday 1 November with The Gathering at Noble Monks – great live music, superb food; a fun, warm, evening welcome to Shepparton's LGBTI+ pride and community diversity Festival (after an LGBTI Aged Care Training session from midday).
Friday 2 November offers three health/well-being events – an LGBTIQA+ Best Practice Forum, The Gay Ability – One Man's Life Lessons and PrEPare for PrEP – a panel of advocates, experts, and clinicians discussing HIV and prevention/treatments – all hosted at GOTAFE, proud supporters of our diverse 'rainbow' community.
In the evening (8.00pm), enjoy the film, Untold Histories – a documentary exploring the lived experiences of LGBTI elders – sharing personal stories and histories detailing the changing attitudes in society towards sexual orientation and gender identity.
Carnival Day on Saturday 3 November is OUT in the OPEN's signature event – returning to Queens Gardens this year with over 50 market stalls, food vendors, live entertainers, fun attractions, and a live ONE FM radio broadcast, this family-friendly event makes a great, FREE day out for everyone – Dykes on Bikes Melbourne, giant games and jumping castle included!
Entertainment will showcase crowd favourites: shOUT Youth Chorus, Rosie Burgess Duo, King River Rising, Piña Tuteri, Jessica Lorraine, Past Present, KÖDA, Josh Sadkowski and Slade & Moon, with your fabulous emcee, Krystal Ring. Bring a blanket/chair – Strictly NO BYO alcohol or glass. The Swig Rig will have your fave beers, wines and spirits covered too!
A night of frivolity and debauchery, the GLITZ PARTY at The Aussie Hotel (upstairs) from 8.00pm. An unforgettable night featuring drag shows throughout the evening including Krystal Ring, Sexy Galexy, Ashley Madison and Slaysia – serving cabaret realness, along with topless male dancers, and a whole lot more!
On Sunday 4 November, wake to a beautiful Earth Meditation in Queens Gardens from 9.30am sharp, before a scrumptious BIG Community Brunch at the Lemon Tree Café at 11.00am – a wonderful opportunity to celebrate the festival together with friends over a cup of great coffee and a delicious spread of goodies fresh out of the Lemon Tree kitchen.
This year our $50 Festival Pass is back – enjoy access to Saturday night's GLITZ PARTY and Sunday morning's BIG Community Brunch plus all other events for only $50. But be quick, there's only a limited number of these passes and they're sure to sell out!
Check out Greater Shepparton's rainbow-flag covered CBD for great restaurants, awesome shopping, and other attractions on offer in the region – the Visitor Info Centre has got you covered. Conveniently located across the road from Queens Gardens, the Shepparton Art Museum has a dazzling display of exhibitions. Need accommodation? Parklake Shepparton & Tudor House Motor Inn – have it all sorted for you.
"OUTintheOPEN Festival Shepparton is so proud to be turning 7, and values & appreciates so much your support & commitment to being inclusive & celebrating diversity," says Festival Director Damien Stevens. "Join us! Be part of Greater Shepparton's Festival celebrating LGBTI+ pride and community diversity this November."
The 2018 OUT in the OPEN Festival runs 1 – 4 November. For more information and full program, visit: www.outintheopen.org.au for details.
Image: OUTintheOPEN Carnival Day 2017 (supplied)