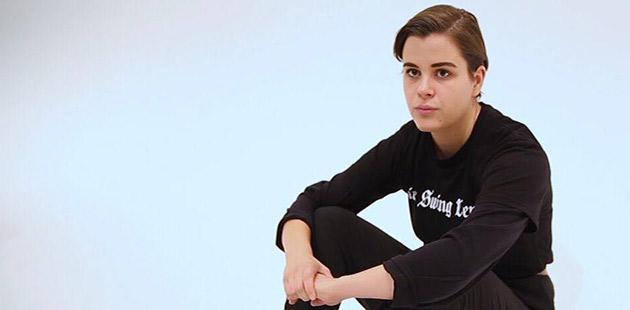 Who is Abbie Pobjoy?
An emerging queer filmmaker, writer and documentary maker.
What would you do differently from what you do now?
I would try to be kinder, wiser and more of a friend to myself in this creative journey
Who inspires you and why?
A lot of people inspire me. Those that I work with, my friends, my family and those who taught me everything I know today. I'm inspired by others who stand up for what they believe in.
What would you do to make a difference in the world?
I would ask others how they were and be a smile to a stranger.
Favourite holiday destination and why?
Probably London. Half my family lives there and a lot of childhood memories are held there.
When friends come to town, what attraction would you take them to, and why?
I'd love to take them around to all galleries. NGV, Ian Potter and even ACMI. Melbourne has such a vibrant culture of visual art and the moving image, that it's like another world to get lost in.
What are you currently reading?
I just finished reading Normal People by Sally Rooney and I'm currently reading lots and lots of film scripts.
What are you currently listening to?
The Portrait of a Lady on Fire Soundtrack.
Happiness is?
Freedom and expression.
What does the future hold for you?
Hard to say! A lot of up and downs but also a lot of movies to make which is exciting.
---
Abbie is the Director of Why Did She Have To Tell The World? – a documentary uncovering Australia's first televised lesbian couple whose coming out sparked a historical movement. For more information, visit: www.documentaryaustralia.com.au or www.abbiepobjoy.com for details.
Image: Abbie Pobjoy (supplied)