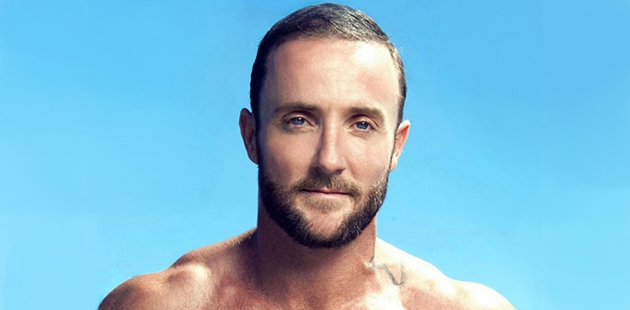 In an effort to break down the stigma around living with HIV, Olympic silver medallist Ji Wallace is leading an expedition along the historic Kokoda trail in June 2017.
Ji Wallace, Australia's first Gay Games Ambassador, publicly revealed his HIV status in an open letter in 2012. "I've always been an athletic type of fella, so I'm not going to let something like HIV slow me down or stop me. I've still got big dreams and big goals," says Wallace.
But since coming to terms with his diagnosis, Wallace has experienced the harsh stigma around living with HIV that still occurs in Australia today. "It's still a common misconception that just because I have HIV, I am in some way not as capable or physically able as others – and nothing could be further from the truth," said Wallace.
To challenge this stigma head on, Wallace with the support of the HIV Foundation Queensland is organising a 10-day group hike of the Kokoda trail from 12 to 22 June 2017: Kokoda + Stronger Than You Think.
2017 will mark the 75th anniversary of one of the most significant battles fought by Australians in World War II at the historic site of Kokoda. The Kokoda trail – a 90km single-foot path through the mountainous rainforest of PNG, is well known for its treacherous conditions and perilous terrain, a challenging trek often chosen by world athletes to prove their endurance and strength.
However, with an estimated 5,000 Australians completing the trek each year, it is also celebrated as a pilgrimage that immerses its trekkers into both a physical and emotional voyage of self-discovery and remembrance.
"I hope that the experiences we gain hiking Kokoda and raising awareness, will inspire and educate not only those undertaking the hike, but also their friends, colleagues and family," said Wallace.
The HIV Foundation Queensland has already helped kick off the campaign with $10,000 as an enabling grant for Kokoda+ which will go towards initial deposits for the trek participants.
Everyone is welcome to join the trek and come together as a community to help break down HIV stigma and start the conversation. Registration closes on 29 November 2016. For more information and to register, click here.
Image: Ji Wallace