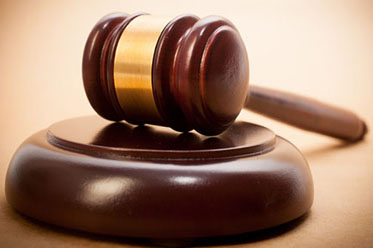 The NSW Gay and Lesbian Rights Lobby (GLRL), ACON and the Inner City Legal Centre (ICLC) have welcomed the announcement by the O'Farrell Government that they will introduce a Private Members Bill to establish a process enabling people convicted of consensual homosexual intercourse, prior to decriminalisation, to have their records expunged.
The Bill will also enable people convicted under unequal age of consent laws, which were in place until 2003, to have their convictions removed. The announcement follows similar moves in the State of Victoria.
Commenting on the significance of the announcement, NSW GLRL Convenor, Justin Koonin asserted, "Prior to 1984, homosexual intercourse was criminalised in New South Wales and until 2003, under the State's unequal age of consent laws, a 17 year-old gay or bisexual male who had consensual sexual intercourse with another male aged 16 years, was still liable for prosecution, conviction and a maximum jail term of 25 years."
ICLC Director Dan Stubbs added, "In many cases where people were charged as a result of acts no longer considered criminal offences, the effects on their lives have been profound, sometimes resulting in incarceration, social alienation, the inability to apply for specific jobs, and, in many instances, the inability to travel freely overseas, as other Australians do."
ACON CEO, Nic Parkhill commented, "We commend the NSW Government for embarking on this process and call on politicians from all sides to support it, as a matter of equality and justice."
The NSW GLRL, ACON and the Inner City Legal Centre (ICLC) have also indicated their desire to work in partnership, including with members of the community directly affected by these convictions, to establish a workable process moving forward.
People who have been directly affected, and who wish to share their experiences in support of this process, are strongly encouraged to speak to the Inner City Legal Centre by phoning (02) 9332 1966, or the NSW GLRL by emailing: jed.horner@glrl.org.au or writing to the NSW GLRL at PO BOX 304, Glebe, NSW 2037
For more information, visit: www.acon.org.au , www.iclc.org.au, or www.glrl.org.au for details.