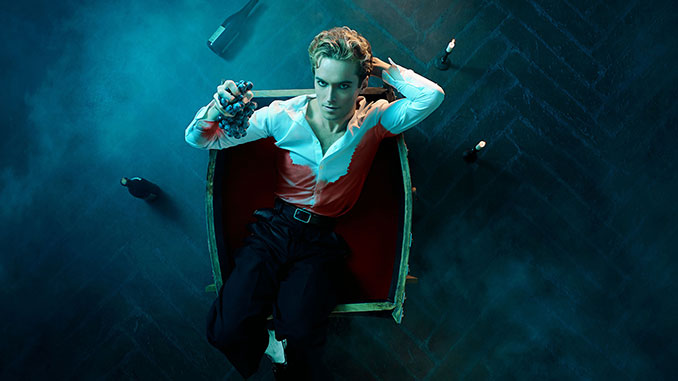 Commissioned with support of the Malcolm Robertson Foundation, Malthouse Theatre presents the premiere of Nosferatu by Keziah Warner in the Merlyn Theatre from 10 February 2023.
Wander too far from Tasmania's western highway and you might find Bluewater – a mining town that time left behind.
The locals are desperate to restore the place to its glory days and put their faith in a mysterious investor with a green thumb and an appetite for blood.
Vineyards are planted and money flows for the first time in years – so when people start disappearing, no one dares to ask why…
Directed by Bridget Balodis, Keziah Warner's scintillating gothic drama based on the iconic 1922 silent film Nosferatu: A Symphony of Horror stars Jacob Collins Levy (The White Princess) as Count Orlok, alongside Sophie Ross (Revolt. She Said. Revolt Again.), Keegan Joyce (Because the Night, Cloudstreet), Max Brown (The Gloaming), and Shamita Siva.
Be careful who you let through your door or you might get more than you'd bargained for. So long as you're not the one in danger, it's easy to turn a blind eye to the horrors on your doorstep. Just keep telling yourself, everything is fine.
Director: Bridget Balodis | Featuring: Max Brown, Jacob Collins-Levy, Keegan Joyce, Sophie Ross, Shamita Siva | Dramaturg: Mark Pritchard | Production Dramaturg: Bernadette Fam | Set & Costume Designer: Romanie Harper | Lighting Designer: Paul Jackson | Composer & Sound Designer: Kelly Ryall | Intimacy Choreographer: Cessalee Smith-Stovall | Stage Manager: Cecily Rabey | Assistant Stage Manager: Harry Dowling | Fight Choreographer: Lyndall Grant | Vocal Coach: Suzanne Heywood | Writer: Keziah Warner

---
Nosferatu
Merlyn Theatre – Malthouse Theatre, Sturt Street, Southbank
Season: 15 February – 5 March 2023 (previews: 10 – 14 February)
Information and Bookings: www.malthousetheatre.com.au
Image: Jacob Collins Levy stars in Nosferatu – photo by Kristian Gehradte