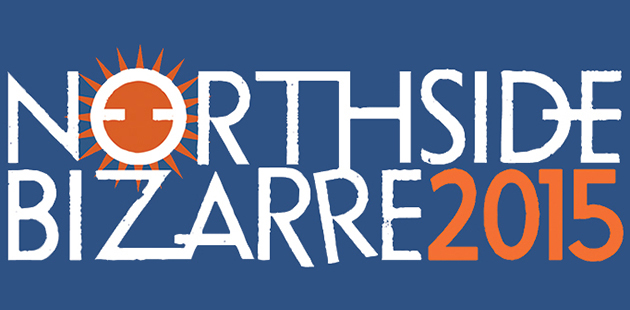 Impressive crowds of over 1500 people attended Northside Bizarre 2015 at The Laird Hotel in Abbotsford on Saturday 10 October, with more than $22,500 raised throughout the day. Each year the proceeds of the event are divided between GLBTI radio station JOY 94.9 and VAC's David Williams Fund, which supports people living with HIV through financial hardship.
For the first time in years, Northside Bizarre expanded beyond The Laird Hotel to include Henry Street and the Masonic Hall across the road, transforming the area in to a GLBTI community street fair and marketplace. The famous Laird Auction, a Northside Bizarre staple, saw attendees bid on items donated by generous community members and local businesses.
"This year we wanted to make sure the event felt like it belonged to everyone in the community—having the street fair created such a great atmosphere and gave Northside Bizarre a really visible presence,"  said VAC CEO Simon Ruth. "Not only did people come out in force for a great day, the turnout showed how willing our community is to support its organisations."
"The David Williams Fund works with some of the most vulnerable people in our community, and the donations we received will help make a real difference in those people's lives. On behalf of VAC, I want to say a huge thank you to everyone who came along and gave generously on the day."
JOY 94.9 General Manager Amy Moon said the event was a great example of how GLBTI community organisations in Victoria are working together. "It's always a pleasure to work with our friends at VAC and The Laird in this partnership, and to see our community really come together," said Moon.
"It was fantastic we could have the street fair and whole extravaganza for Northside Bizarre this year—the turnout was great, and people seemed to really get into the vibe with the marketplace and everything else going on. As usual the JOY barbeque was flat-chat all afternoon."
Co-owner of The Laird Hotel Brett Lasham thanked everyone who attended and contributed to the success of the event. "For The Laird, Northside Bizarre 2015 was truly amazing," said Lasham.
"We knew that expanding Northside Bizarre was vital for the evolution of the event. That said, all the planning and speculating doesn't prepare you for that sweet spot in the day where you can just stop, look around and see your community come together like it did last Saturday."
"There are so many people to thank and we will be acknowledging you all at some point in the near future, but for now, thank you to everyone who contributed in some way to this event."
For more information, visit: www.northsidebizarre.com for details.
Image: Northside Bizarre