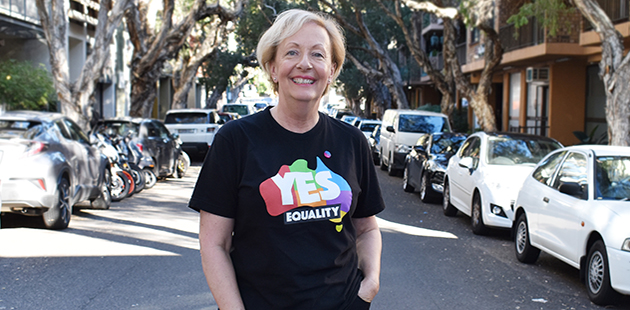 Is there an LGBTI community member you admire, or a person or organisation you know is deserving or has helped our LGBTI community and deserves to be recognised for their efforts? Now is your opportunity to shine a light on a community hero by nominating them for an Honour Award.
First held in 2007, the Honour Awards is an annual event that celebrates outstanding service to, and achievements within, the LGBTI community in NSW and Australia. Now in its 12th year, the not-for-profit awards is also a gala fundraising event for LGBTI community initiatives delivered by ACON. All funds raised by the Honour Awards goes back into assisting the community through ACON's health programs and services.
Nominations can be submitted in nine categories covering HIV, health, education, business, community, cultural, legal, media, and political sectors. Nominations are free and can be submitted on the Honour Awards website (www.honourawards.com.au). Nominations close Sunday 12 August 2018.
A judging panel of community peers selects four finalists in each category with the winner announced on the night of the awards. Winners receive a range of gifts, and all finalists – as well as their nominators* – receive a free ticket to the gala event, to be held on Wednesday 3 October at the Ivy Ballroom in Sydney.
ACON President Dr Justin Koonin says the Honour Awards are about celebrating all kinds of achievements or contribution from people in LGBTI communities, many of whom often go unrecognised. "Everyday, people and organisations from right across our community are helping others in all kinds of ways, and the Honour Awards is about acknowledging all kinds of community service, whether big or small," he said.
"As a community, it's important that we celebrate our unsung heroes as well as our more high-profile achievers. So we're keen to hear about people and organisations that have made a difference whether it be in the lives of only a few people, or whose contributions are more wide-ranging. To have community nominating and celebrating community is what the Honour Awards is all about."
Elaine Czulkowski was named Community Hero at the 2017 Honour Awards. The long-time equality advocate and volunteer was recognised for her service to the community spanning over two decades, including her tireless efforts in the campaign for marriage equality.
"Being recognised and acknowledged by my peers and friends in the community was overwhelming and emotional. I still can't believe it happened," said Ms Czulkowski. "There are many people who work tirelessly as volunteers across many different LGBTI community organisations –some of which would not exist if it wasn't for volunteers – and they do amazing work that help change people's lives.
"These people often go unrecognised and the Honour Awards is an opportunity for our community to highlight some of the great work that is being done and say thank you to those that give up their time day after day."
This year's awards will be presented at a gala ceremony and cocktail party at The Ivy Ballroom in Sydney on Wednesday 3 October. The finalists and their guests will join a host of government, media, entertainment and community personalities for an extraordinary night of celebration. Guests will also be able to bid on fantastic silent auction which includes luxury holidays, jewellery, art, furniture, homewares, and 5-star dining, accommodation and entertainment packages.
Dr Koonin urged people to put forward their community hero and nominate them for the Honour Awards. "The Honour Awards are all about celebrating how all people within our communities are helping or inspiring other LGBTI people," said Dr Koonin.
"We're calling on everyone within our communities to nominate people or organisations they feel have provided leadership, achieved outstanding success within the LGBTI community, have provided exceptionally inclusive service or made a substantial contribution to our community."
"And we thank all our event partners for their generous support. Not only are you helping to celebrate our community's unsung heroes, your support is helping to strengthen the health and wellbeing of LGBTI people in NSW. We look forward to celebrating the amazing and inspirational work of people in our communities across NSW."
Nominations for the 2018 Honour Awards close Sunday 12 August. The Awards Ceremony and Cocktail Party takes place on Wednesday 3 October at Sydney's Ivy Ballroom. For more information, visit: www.honourawards.com.au for details.
Image: Honour Awards 2017 Community Hero – Elaine Czulkowski (supplied)