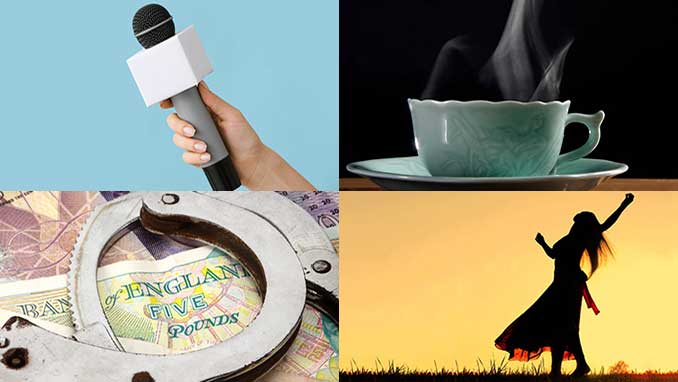 Sydney's New Theatre has revealed its quartet of plays for second half of 2023. From a world premiere, two Australian premieres, and the revival of a queer classic, this quartet of plays will continue New Theatre's tradition of presenting affordable theatre without skimping on quality.
"What a wonderful feeling to finally get to launch a season in real life on the newly resurfaced new stage. And what a season, consisting of a world premiere, two Australian premieres and a brilliant classic farce," said Artistic Director, Louise Fischer.
"We're presenting four plays that take you on a personal journey set against a backdrop of corruption and betrayal, delve into the seedy world of intrigue and assassination, revisit queer London in the swinging Sixties, and find joy in tragedy."
"The productions are helmed by four dynamic and imaginative directors: we welcome back Jess Davis (The Park), Johann Walraven (Silent Disco, The Removalist) and yours truly (Chimerica, Enron, August: Osage County), and welcome Margaret Thanos, making her New Theatre directorial debut."
"Each will bring a wealth of talent, passion and insight to their production and we're very excited to see the results," said Fischer.
Read on to discover the treats in store. New Theatre looks forward to seeing you in the foyer during 2023. For more information, visit: www.newtheatre.org.au for details.
Image: New Theatre's 2023 Season (supplied)
---
New Theatre's 2023 Season (July – December):
Off the Record:
11 July – 5 August
A finalist for the 2021 Silver Gull Play Award, Chris Aronsten's sharply observed and often very funny play seeks to examine how we can empower ourselves in the face of systematic corruption and investigates the mechanics of accountability. Jenny Gosper is the host of Face to Face a tacky, tabloid-style tv current affairs show. She once had a stellar career as a journalist before suffering a spectacular fall from grace. Tony Trevelan is the founder and CEO of Embrace International, a high profile aid agency operating in Bangladesh, who is facing accusations of abusing female employees. Jenny and Tony go way back – and now she has him in the hot seat on her show. But the interview is a fizzer, and in the aftermath, as the hospitality drinks flow, secrets are revealed, and threats of exposure on both sides turn the situation toxic. When Jenny has a serious accident, the outcome unexpectedly presents her with a way to finally nail Tony. World Premiere. Directed by Jess Davis.
A Very Expensive Poison
15 August – 16 September
London, 2006. A brazen political assassination is carried out in broad daylight. Alexander Litvinenko, a former Russian spy, drinks green tea laced with radioactive poison. Subsequent investigations uncover a conspiracy generated from the very heart of the Russian government, and a murder probably approved by President Vladimir Putin. In this award-winning play, based on the facts as laid out by the investigative journalist Luke Harding in his book of the same name, acclaimed writer Lucy Prebble (Succession, Enron) tells a complex story of espionage and mystery. On a whirlwind journey from Moscow to Mayfair, it follows Litvinenko as he investigates his own death, and his wife Marina's quest for justice, in the face of Russian corruption and British vacillation. With a dazzling mix of vaudeville, thriller, romance and tragedy, the play deep-dives into the terrifying world of the new Cold War. Australian Premiere. Directed by Margaret Thanos.
Loot
10 October – 4 November
Young thieves (and lovers) Hal and Dennis need a place to stash the cash from a bank robbery. The coffin of Hal's recently-deceased mother, currently at home awaiting burial by her bereaved husband Mr McLeavy, is the perfect solution. There only one hitch: where can they hide the body? The arrival on the scene of Inspector Truscott, a corrupt and nosy policeman investigating the heist, puts a spanner in the works. To get out of the jam, the boys are forced to trust Fay, the late Mrs McLeavy's much-married nurse, and enlist her help in return for a share of the loot. Joe Orton's blistering queer black comedy eviscerates the hypocrisies of church, state and social niceties, the farce bouncing wildly between the ordinary and the outrageous. Directed by Johann Walraven.
The Ballad of Maria Marten
14 November – 16 December
The notorious 'Red Barn Murder' of 1827 has entered the annals of British folklore, the subject of prurient gossip and grim speculation. A young woman, Maria Marten, goes to a barn in Suffolk to meet her lover, with a view to eloping. A year later, her body is found, hidden under the floor. What was the truth behind her murder? Why was she killed, and who was responsible? Rather than a literal retelling of this historic 'true crime', the play is a thrilling feminist reappraisal that focuses on Maria's life, and celebrates the solidarity of female friendship through a joyous mix of story-telling, dance and laughter. Her fate is explored through the eyes of Maria and the women who loved her, shedding light on a complex story of love, loss, prejudice and patriarchal power. Australian Premiere. Directed by Louise Fischer.