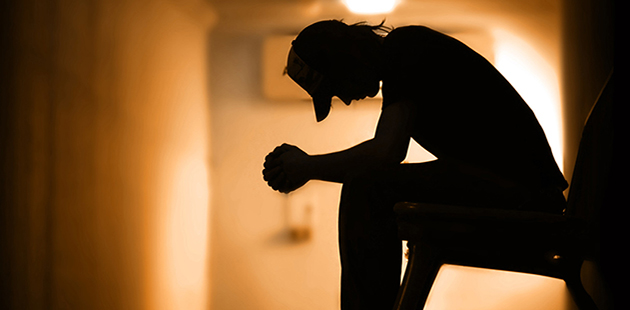 The new anti-bullying online resource by the NSW Government is a missed opportunity in tackling homophobic and transphobic bullying in schools, says the state's leading LGBTI health organisation.
ACON has expressed concern over the lack of tools and information addressing the needs of young LGBTI people in www.antibullying.nsw.gov.au, the NSW Government's new anti-bullying website. The resource, launched in late July, is part of the NSW Government's anti-bullying strategy, developed and implemented following its decision earlier this year to not support the Safe Schools program.
As NSW's leading HIV prevention, HIV support and LGBTI health organisation, ACON has been advocating to the NSW Government since their announcement in April to discontinue support of Safe Schools, in order to ensure young LGBTI people were addressed in any new anti-bullying initiative.
ACON CEO Nicolas Parkhill expressed disappointment with the new resource for failing to adequately and meaningfully address bullying, abuse and discrimination experienced by LGBTI youth. "Bullying is an acute problem for young LGBTI people and this resource does not respond to their unique needs," said Mr Parkhill.
"Of concern is the absence of tools and resources in www.antibullying.nsw.gov.au that specifically addresses LGBTI bullying in schools – especially when we know it affects a significant proportion of young people. The government's own report, the NSW Youth Health Framework released earlier this month, stated that 16.8 per cent of secondary schools students in Australia said that they are attracted to people of the same sex as them or to both sexes. That's one in six students."
"Moreover, we know that school settings are one of the most common places for abuse, discrimination, harassment and social isolation to occur, which underscores the importance of giving teachers and students the tools and information they need to tackle homophobic and transphobic bullying."
According to the study on same-sex attracted and gender questioning youth, Writing Themselves In 3, only 19% of young people attended a school that was supportive of their sexuality and over a third described their school as homophobic. A survey of 564 LGBTIQ individuals in 2015 by Bully Zero Australia Foundation report that over 50% of same-sex attracted or gender diverse young people in Australia have experienced verbal abuse and over 70% of these homophobic and transphobic incidents take place in schools.
"Harassment, abuse and discrimination can impact on young people's self-esteem and sense of safety and can affect attendance, concentration and academic achievement," said Mr Parkhill. "We know that young LGBTI people experience disproportionate levels of mental health issues and governments need to do better at addressing the root causes of these health outcomes.
"We believe this resource falls short in responding to LGBTI bullying and there needs to be more emphasis placed on the needs of young LGBTI people. We will seek to work with the NSW Government to examine ways the resource can be improved, made more inclusive and provide better practical tools to teachers, student and parents for protecting young LGBTI Australians in schools settings."
For more information about ACON, visit: www.acon.org.au for details.
Image: courtesy of ACON