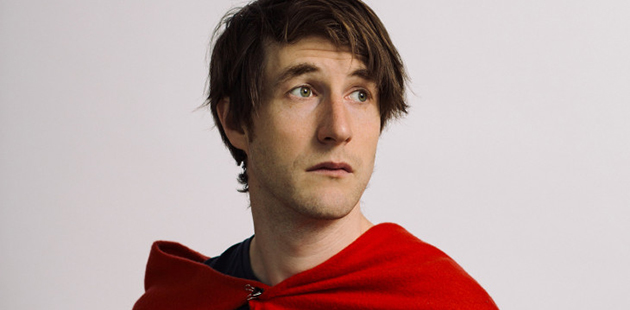 From the creator of Netflix's EMO the musical, Neil Triffett presents his first full-length solo show, Misery at Tasma Terrace as part of the 2019 Melbourne International Comedy Festival until 21 April.
A bitter-sweet comedy cabaret, Misery journeys through mental health, relationship breakdowns, sexuality, and, of course, death, to ask questions about why we're so miserable and what we can do about it.
Some people are always miserable. When life is going well, they're miserable. When life is going badly, they're miserable. Neil is one of those people. After years of being an ambassador for misery, Neil has grown suspicious. Where does all this misery coming from?
With a perfect blend of the tragic and comedic, and new songs like It's Your fault that I'm Gay, I hate you a little less and I'll say I love you (if you pay by credit card), Misery will leave make you laugh, groan, and look at your misery in a different way.
"There's a point when even being miserable can become tedious." says Neil. "So I wanted to look into it. Does the universe have this uncanny ability to rain down misery all the time? Is this happening to everyone? Do I even have a right to be miserable about things?"
"People are always trying to discover what makes us happy. I wanted to discover what's making us miserable," he adds.
Neil Triffett is an award-winning filmmaker and musical comedian whose satirical feature film EMO the Musical exploded on the international festival circuit, playing from Edinburgh Film Festival to the Berlinale, and is currently available worldwide on Netflix. His staged works have had sell-out seasons at La Mama and he has performed cabaret sets in venues all across Melbourne.
---
Neil Triffett: Misery
Tasma Terrace, 6 Parliament Place, East Melbourne
Season continues to 21 April 2019
Information and Bookings: www.comedyfestival.com.au
Image: Neil Triffett (supplied)