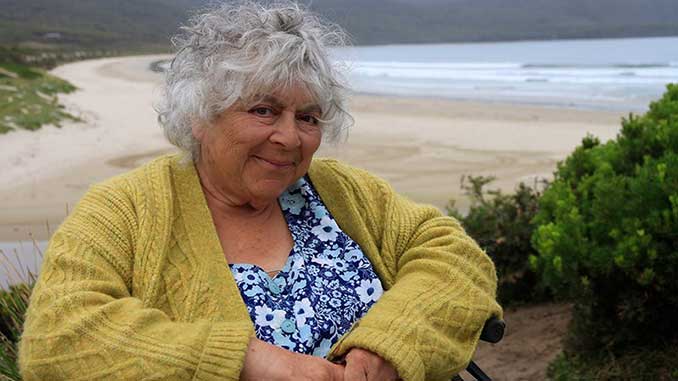 Following the standout success of her last series, Miriam Margolyes Almost Australian, the celebrated actor and intrepid commentator is back on the road with Miriam Margolyes: Australia Unmasked.
Miriam is on a mission to explore the unique Australian ethos of the "Fair Go" – something she swore to uphold when she became a citizen nearly ten years ago.
After spending months in isolation and lockdown, Covid has left the eighty-year-old Miriam feeling more vulnerable than ever before – and she's worried the "Fair Go" could be vulnerable too.
Over three distinct and highly focused episodes, she takes a deep dive into the diverse and extraordinary lives of her fellow citizens from queer activists in Tasmania to steelworkers in South Australia and Somali refugees in Melbourne.
Along the way she tucks into some 'road kill" with Senator Jacqui Lambie, attends her first Pride March with Rodney Croome, visits a polo match in western Victoria and bogan burnouts outside Bendigo, whilst experiencing an eye-opening stay at a nudist camp.
In her unique style, and with her outrageous honesty, chutzpah, humour and insight, she discovers what the 'Fair Go' means today.
---
Miriam Margolyes: Australia Unmasked screens on ABC TV from Tuesday 19 July 2022 – 8.30pm. For more information, visit: www.abc.net.au for details.
Image: Miriam Margolyes – courtesy of ABC TV