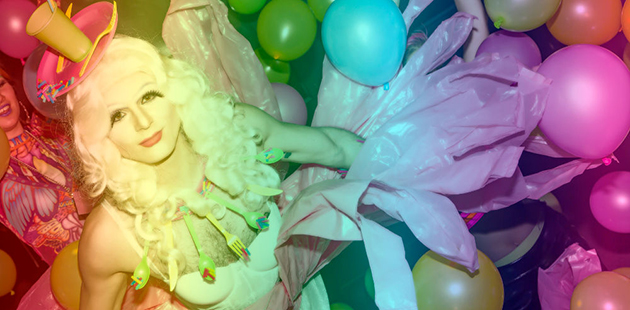 The 2nd annual Midwinta Festival, to be held between 25 July and 15 August 2015, is set to warm up Melbourne with a great line up of arts and social events. Produced by the Midsumma Festival, Midwinta will be open to everyone who supports and respects diverse gender and sexuality (DGS) communities.
Performing arts will be centre stage with comedy shows by Kirsty Webeck, Gavin Roach's I Can't Say The F Word at Gasworks Arts Park, James Welsby's cabaret show, Yummy at The Toff in Town and the return season of The Last Five Queers at The Butterfly Club. Speaker events will discuss a range of issues that are central to DSG communities including ethnic stereotypes and racism in DGS communities, HIV stigma and the do's and don'ts of chasing the pink dollar.
The highly successful Midwinta Gala Ball will also run for the second year, and for the first time the Midwinta Gorge will sample the culinary delights of the Daylesford and Macedon regions on 15 August. The Winterdaze dance party will feature as a major event on the social calendar, with an exciting line up of entertainment set to shake the Royal Melbourne Hotel on 31 July.
Midsumma Chair Aaron Hockly said the Midwinta Festival is an opportunity to continue to success of Midsumma in showcasing arts and events that are focused on DGS communities.
"Midwinta gives us an opportunity to bring people together and continue to showcase talented artists from diverse gender and sexuality communities all year round. Our first Midwinta Festival in 2014 was very well received and we aim to continue to grow Midwinta each year."
Midsumma Festival Director Tennille Moisel says the 2015 Midwinta Festival will also feature a range of social events aimed at DGS communities. "We will once again be hosting the Pride March Bakeoff, which raises much needed funds for the annual Pride March. There will also be a range of other social events such as parties, trivia nights and mixers."
For more information and complete program, visit: www.midsumma.org.au for details.
Image: YUMMY – James Welsby