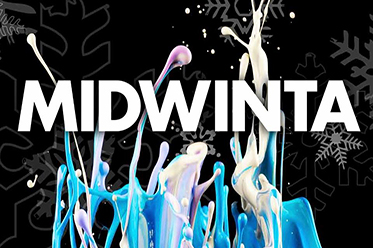 As word of the inaugural Midwinta Gala Ball circulated Melbourne and excitement grew, the Midsumma team were hard at work building an entire Festival that surrounds the black tie event.
"Midwinta follows community feedback that Midsumma, Pride March, Melbourne Queer Film Festival and Chill Out all occur at the start of the year leaving a long gap in the GLBTI calendar. " Aaron Hockly, Midsumma Chair.
The 2014 Midwinta Festival is made up of eight events, which will run primarily throughout August and has a focus on community, fundraising and networking, as well as reconnecting with those faces that you only see at Midsumma – but in the cool crisp winter months of Melbourne.
Some of the events in the 2014 Midwinta Festival include:
STATUS
Fairfax Studio – Arts Centre Melbourne: 23 – 27 July
Following its sell out play-reading at Midsumma, STATUS has been developed into a full production, celebrating life, it is full of hope, bravery, love, humour, pain, laughter, tears and compassion all the right ingredients to fight stigma head on! Containing real life stories of HIV stigma, four actors on stage will take you through this provocative and compassionate play to hopefully help reignite the discussion around HIV Stigma in a modern day society.
libeRATe
1 Spring Street: 5 August – 5 September
Rat Simpson is the Midsumma Visual Arts Convenor and Deputy Chair, as well as a full time graphic designer and successful artist in her own right. Rat presents this solo exhibition bringing her professional training and street-art style together, with magnificent results.
Pride March Bake Off
DTs Hotel: Saturday 9 August.
What's the easiest way to support Pride March's 20th anniversary? Get baking! With a new date, this much-loved event returns in 2014 as part of the Midwinta Festival at it's traditional home of DT's Hotel in Richmond.
Midwinta Gala Ball
Grand Hyatt Ballroom: Friday 15 August.
The cornerstone of the Midwinta Festival is the gala ball in the Savoy Ballroom at Melbourne's Grand Hyatt. This is a night to frock or suit up (or both), enjoy a 3 course meal, experience tremendous talent and dance the night away. The night aims to raise funds for Midsumma through an auction of goods and services generously donated by many businesses and individuals – so come prepared to spend big!
"Midwinta Festival is a chance for community groups who are already hosting individual events across the winter months, to coordinate our calendars in order to assist each other, create greater awareness for all events and bring the community together in winter, when the effects of physical and psychological isolation can really take hold," said Monique Thorpe, Midsumma Festival Manager.
"We hope to see Midwinta grow from a relatively small Festival in 2014, to a large community-orientated winter icon over the next three to five years."
With a combination of free and ticketed events, the Midwinta Festival is accessible to all and there is sure to be an event for everyone's taste. For more information and all event details see midsumma.org.au. Keep an eye out for the Midwinta Festival guide which will hit the streets last week.
To check out all the events in the Midwinta Festival program and for more information, visit: www.midsumma.org.au for details.
Image: courtesy of Midsumma