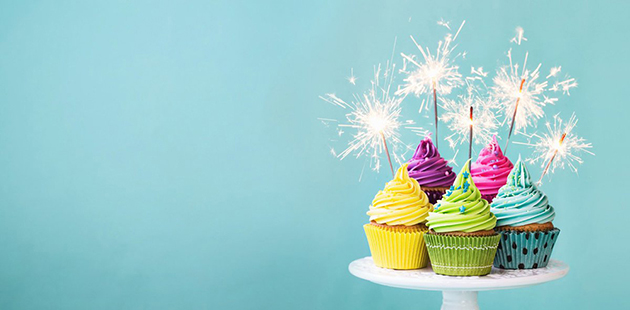 What's the easiest way to support Pride March's 22rd anniversary? Get baking! On Sunday 5 November 2017, DTs Pub in Richmond will host the annual Midsumma Pride March Bake-Off fundraiser – where your skills in the kitchen could see you crowned as the baking king or queen of Melbourne.
There have been some glorious and elaborate cakes in the past, so the bar has been set high. Grab yourself an apron, whip out the food colouring and beat those eggs! The competition is sure to be fierce – and there is some wonderful prizes of offer!
The competition is sure to be fierce! Midsumma understands that not everyone is fluent with their fondant or inspired by icing, but don't let that stop you from competing. There will be a separate section for those who wish to compete the easy way, by purchasing their cake!
Midsumma is encouraging all LGBTQIA+ community groups, individuals, companies, venues, media and allies to get baking and enter their cakes in the following categories: Most Fabulously Delicious Cake; Most Marvellously Stunning Cake; Best Melbourne Cup Cake (Best Bite-Size Sweets), Queerest Concoction, Perfect Pastry, and People's Choice (Best Looking Cake).
If baking isn't your scene, then come along to the auction from 3.30pm for your chance to take home a delicious show-stopper. All cakes competing in the competition will be auctioned off – with all funds raised supporting Pride March's 23rd anniversary on 28 January 2018.
So whether your passion is baking or eating cake, be sure to come along and support this much-loved community event!
Midsumma Pride March Bake Off
DTs PUB, 164 Church Street, Richmond
Event: Sunday 5 November 2017 – Registration: 2.00 – 3.00pm / Judging: 3.00pm / Auction: 3.30pm
For more information, visit: www.midsumma.org.au for details.
Image: courtesy of Midsumma