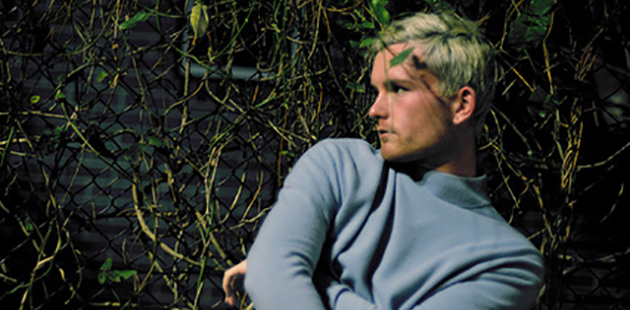 Written by Evan Lawson of Forest Collective, the world premiere of a landmark new Australian ballet opera, Orpheus, will be held during this year's Midsumma Festival – the first time that Victoria's much-loved queer cultural festival has featured an opera in its program.
The myth of Orpheus has inspired countless artists and artistic works over millennia. Lawson's fresh re-telling, devised from texts from ancient operas based on Orpheus, follows the story of the legendary musician, poet and all-round charmer as he travels to Hell and back, to rescue his beloved wife, Eurydice.
But in a first, Lawson's work pays equal attention to Orpheus' love of both men and women. So while exploring his tragic love for his wife, Lawson also focuses on elements of the myth involving Orpheus' male lover and fellow Argonaut, Calaïs.
Talented composer, curator and conductor Lawson is the artistic director of Forest Collective. Regarded as one of Australia's leading emerging queer musicians, his work is being fêted in Europe and the US. Classically trained both here and internationally, Lawson's music has been described as bar to bar, beautiful (RealTime Magazine).
Lawson's new work will be danced and choreographed by dynamic emerging artist Ashley Dougan (pictured) – who is rapidly making a name for himself performing in shows and festivals around the country, having trained in classical and contemporary dance in Australia and Paris.
The opera will be performed by a 12-member musical ensemble, including core-mezzo soprano Kate Bright (Eurydice), tenor Raymond Khong (Orpheus) and baritone Joseph Ewart (Calaïs), together with talented performers on harp, flute, saxophone, clarinet, recorder, sackbut (Renaissance and Baroque-era trombone), percussion, violin, cello and double bass.
As an arts organisation dedicated to innovative, collaborative, experimental and traditional art forms, Forest Collective is one of Melbourne's leading young arts companies. Founded in 2009, the artists collective is run by a team of like-minded volunteers – all creative individuals in their own right.
Composer / Musical Director: Evan Lawson Featuring: Kate Bright, Joseph Ewart, Raymond Khong, Forest Collective Musical Ensemble Choreographer / Dancer: Ashley Dougan Dancers: Luke Fryer, Piaera Lauritz Costume Designer: Jane Noonan Set Designer: Candice MacAllister Dramaturgy: John Pyburn Producer: Emily Sweeney
---
Orpheus
Sacred Heart Oratory – Abbotsford Convent, 1 St Heliers Street, Abbotsford
Season: 31 January – 3 February 2019
Bookings: www.midsumma.org.au
For more information, visit: www.forestcollective.com.au for details.
Image: Ashley Dougan – photo by Meghan Scerri