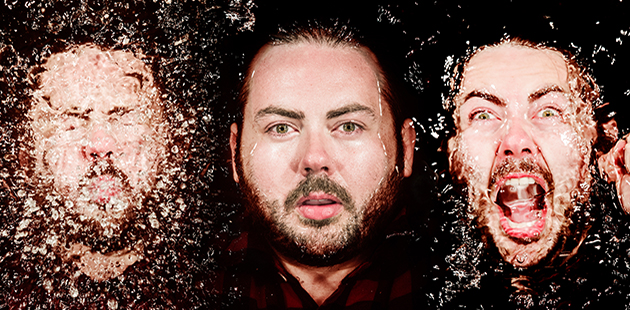 In the 1980s, Sydney gangs found a new blood sport – hunting gays. Presented as part of the 2016 Midsumma Festival, MEMBER explores the gay hate crime epidemic that blighted Sydney's coastline during the 1980s and 1990s.
Deaths previously ruled as suicides are now thought to have been murders. Young men hunted down, savagely beaten, bludgeoned, stabbed or thrown to their deaths by gangs of youths – some as young as 12 years old. With as many as 80 murders and 30 unsolved cases involving gay men, investigations into the actions of the police and the identities of the killers are ongoing.
In his solo theatre debut, Performer and playwright Ben Noble creates Corey, a former gang member who now has his life in order. But when his son comes out gay, how will he deal with the lessons he learnt as a child? And will everything come crashing down?
Utilising court transcripts, witness statements and archival material, MEMBER interweaves responses from an arrange of award winning international and national playwrights including Rochelle Bright (NZ), Meg Courtney (AUS), Bjorn Deigner (DE), Emma Dockery (NZ), Dan Giovannoni (AUS), Elise Hearst (AUS), Finegan Kruckemeyer (AUS).
Ben has appeared in numerous film, TV and theatre productions both in Australia and overseas.  Highlights include: Wind in the Willows (Australian Shakespeare Company), Raton Laveur (Adelaide Fringe Festival), Scrooge (Stage West Canada), B.J. Fletcher (Bee Charmer Productions), Phaedra's Love (The Store Room) and Fat Tony & Co (Nine Network).
Director: Casey Gould  Writer / Performer: Ben Noble  Designer: Jacob Battista Lighting Designer: Lisa Mibus  Sound Design: Coleman Grehan  Images: Luke Cadden  Additional Words: Rochelle Bright, Meg Courtney, Bjorn Deigner, Emma Dockery, Dan Giovannoni, Elise Hearst & Finegan Kruckemeyer
MEMBER
La Mama Theatre, 205 Faraday Street, Carlton
Season: 19 – 30 January 2016
Bookings: (03) 9347 6142 or online at: www.lamama.com.au
For more information, visit: www.lamama.com.au for details.
Image: Ben Noble in MEMBER – photo by Luke Cadden
Please Note: This production contains material that may upset or disturb.