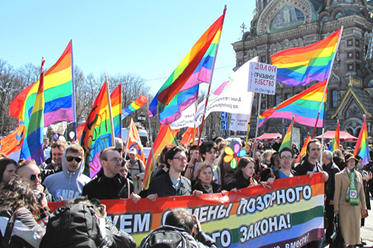 Melbourne City Council has voted overwhelming to maintain the Melbourne-St. Petersburg, Sister City Relationship.
Despite calls to sever ties in protest of St. Petersburg's gay propaganda laws and ongoing violence towards its LGBTI citizens, following Advice from the Russian cities gay and lesbian community and the Australian Department of Foreign Affairs.
Melbourne City Council received a 13,000-strong petition calling to end the 25-year relationship with St. Petersburg. However, according to Councilor Rohan Leppert, no positive impact for gay and lesbian people in Russia would come from cutting the sister-city ties.
While the decision has disappointed some, Council's decision has been generally supported by both gay communities in Melbourne and St. Petersburg, with the later expressing there is still an opportunity for dialogue between the two cities.
Council may use the 25th anniversary with St. Petersburg this year to advocate for the LGBTI community as well as fund community organizations in St Petersburg.
Image: courtesy of Coming Out Russia