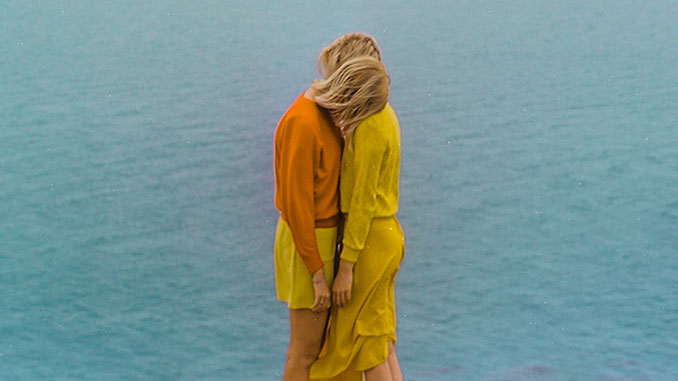 Melbourne Theatre Company Artistic Director & Co-CEO Anne-Louise Sarks has revealed the Company's 2024 season.
Season 2024, the second under Sarks' artistic leadership, features 12 productions that offer brave works and daring performances, reflecting the Company's vision of presenting stories that inspire conversations about who we are, how far we've come and where we're going.
Melbourne Theatre Company's Season 2024 builds on the successes of 2023, offering audiences classic dramas, in-demand international plays, new Australian writing and everything in between.
"Audiences across Season 2023 have responded so strongly to our Australian works, from Sunday and Jacky to Bloom and Prima Facie confirming there is no shortage of appetite for a wide range of homegrown stories on our stages." said Sarks.
"Season 2024 builds on this as we present two Melbourne Theatre Company commissions, four Pulitzer Prize winning plays, three works supported by our NEXT STAGE Writers' Program that invests in commissioning and developing new Australian plays, four cross-industry collaborations, two new Australian plays, seven works from emerging and established Australian writers, and one game-changing collaboration."
"We are more committed than ever to providing a platform for the stories that define Australia and presenting works that spark conversation and help people understand the world around them. At a time defined by 'what to stream next', Season 2024 is our invitation to experience the magic of live theatre here in Melbourne," said Sarks.
Season 2024 goes beyond Melbourne Theatre Company's 12 unmissable productions and enhances and builds on its many programs that nurture the future of Australian theatre: from developing new programs and pathways for emerging artists and creatives, investing in the development of new Australian plays to a major collaboration with the country's longest established First Peoples theatre company – ILBIJERRI Theatre Company – on a full program of new works (to be announced next year).
"Season 2024 will continue to build and strengthen Melbourne Theatre Company's position a step ahead of the cultural zeitgeist, and invite audiences in to conversations about the things, big and small, that preoccupy us collectively at this moment," continued Sarks.
"Like so many in the industry we are a theatre company in recovery. However, there is much to celebrate, including the Company's 70-year anniversary in 2023 offering a time of reflection on both the extensive efforts and passions of all who've helped build the Company, and also our potential over coming years. Season 2024 is an incredibly exciting next step on that journey."
Melbourne Theatre Company's Season 2024 Kicking off the season is Seventeen – a compelling exploration of teenage hood and the transition to adulthood filled with joy, nostalgia and possibility. Starring Pamela Rabe (Wentworth), the play sees an extraordinary cast of senior actors portraying teenagers on the brink of major life changes and revelations that will shape their future. Written by Matthew Whittet and directed by Matt Edgerton Seventeen opens on Friday 19 January.
Meet Me at Dawn is a poetic and evocative exploration of love and loss. Starring Sheridan Harbridge (Prima Facie) in a tour-de-force two-hander written by Zinnie Harris and directed by Katy Maudlin, Meet Me at Dawn follows two women stranded on a mysterious island whose memories fade as they struggle to find a way back home. Part queer love story and part philosophical thriller it is full of rich detail and confronting truths about the beauty and danger of life-consuming love. Meet Me at Dawn opens Thursday 15 February.
Set within the era of Adam Goodes's war cry – and named for the number he immortalised – 37 is a powerful ensemble drama that delves into the history of Australian Rules football and its complex relationship with First Nations peoples. 37 gets at the values that drive a national obsession in a new inspiring Australian work by Nathan Maynard, directed by Issac Drandic, and starring Ngali Shaw (Jacky). 37 opens Thursday 7 March.
Winner of VIC and NSW's Premier's Literary Awards, Kendall Feaver's The Almighty Sometimes, directed by Hannah Goodwin and starring Nadine Garner (Photograph 51) and Max McKenna (Muriel's Wedding), offers a contemporary coming-of-age story. Struggling with her identity and the effects of her medication, 18- year-old Anna embarks on a journey to discover her true self, challenging societal norms and medical practices. The Almighty Sometimes is empathetic exploration of family love and protection, in a work that breaks down taboos about mental health, and invites deep post-show reflection and conversation. The Almighty Sometimes opens Friday 19 April.
World Problems by Emma Mary Hall, under the direction of Cassandra Fumi and starring Carly Sheppard, takes audiences on a mesmerizing journey through time and memory. Exploring personal and global experiences, from historical events to speculative futures and as the subject's memories evolve, the play delves into upheavals, revolutions, and the evolution of humanity, questioning what it means to be human. A Melbourne Theatre Company Education & Families show, World Problems opens Wednesday 8 May.
Following back-to-back sold-out seasons in Sydney and Canberra, Julia, starring Justine Clarke and directed by Sarah Goodes, comes to Melbourne. Diving into the life and impact of former Prime Minister Julia Gillard, Julia represents much more than the story of Australia's first female Prime Minister. In a reflection on the experience of women in contemporary politics and representation of women in power, Julia is a powerful reminder of where we've come from, and the challenges we've yet to face as a nation. Julia opens Tuesday 4 June.
Directing A Streetcar Named Desire by Tennessee Williams, Anne-Louise Sarks will breathe new life into the this classic, exploring themes of desire, reality, and illusion. Starring Nikki Shiels (Sunday, The Picture of Dorian Gray) and set in the French Quarter of New Orleans, the play follows the tumultuous relationships of its characters against the backdrop of a changing society. In revisiting this masterpiece, Sarks unearths societal attitudes that resonate with conversations being had across the world today. Winner of the 2023 Pulitzer Prize for Drama, A Streetcar Named Desire opens Saturday 13 July.
English by Sanaz Toossi is a brilliant comic exploration of identity through language. Set in English Language classes in Iran, the play introduces a diverse group of characters navigating the complexities of learning a foreign tongue. Starring Osamah Sami (Savage River) and directed by Melbourne Theatre Company's Resident Director Tasnim Hossain, English highlights the profound impact of language on shaping our sense of self. English opens Friday 2 August.
Suzan-Lori Parks' Pulitzer Prize-winning Topdog/Underdog marks Bert LaBonté's Melbourne Theatre Company directorial debut. Delving into the complexities of brotherhood and identity within the African American experience, the play starring Damon Manns (Thai Cave Rescue) follows the tumultuous relationship between two brothers as they grapple with their past, present, and the masks they wear. This darkly comic fable challenges stereotypes and explores the power dynamics that shape our lives. Topdog/Underdog opens Tuesday 27 August.

Cost of Living by Martyna Majok, under the direction of Anthea Williams, delves into the connections between people living with disability and their support workers. Starring Mabel Li (Safe Home) and Oli Pizzey Stratford (Neighbours) the intensely empathetic and funny Pulitzer Prize and Lucille Lortel Award-winning play explores themes of care, connection and the challenges of navigating a world that often overlooks marginalised voices. Cost of Living opens Thursday 19 September.
Golden Blood, the new Australian work from Griffin Theatre Company, written by and starring Merlynn Tong and directed by Tessa Leong, tells a poignant tale of an orphaned girl left in the care of her gangster brother. Set in Singapore, the play navigates themes of family, luxury, and the choices we make for our future. With heart and humour, Golden Blood, also starring Charles Wu (Bernhardt/Hamlet), explores the intricate dynamics of a unique family striving for a better life. Golden Blood opens Wednesday 30 October.
The season is bookended with My Brilliant Career starring Kala Gare (SIX), a new Australian musical by Dean Bryant, Mathew Frank and Sheridan Harbridge. Adapted from Miles Franklin's iconic 1901 Australian novel and directed by Melbourne Theatre Company Artistic Director Anne-Louise Sarks, My Brilliant Career provides a fresh take on a beloved story with the musical capturing the essence of teenage rebellion and determination as Sybylla Melvyn navigates love, ambition, and societal expectations in the 1890s. My Brilliant Career opens Tuesday 12 November.
---
Subscriptions for Melbourne Theatre Company's 2024 Season are now available. For more information, visit: www.mtc.com.au for details. View the Season trailer here!
Images: Meet Me at Dawn – photo by Jimmy Marble | Seventeen – photo by Jo Duck | The Almighty Sometimes – photo by Victoria Zschommler | A Streetcar Named Desire – photo by Jo Duck | Cost of Living – photo by Jo Duck