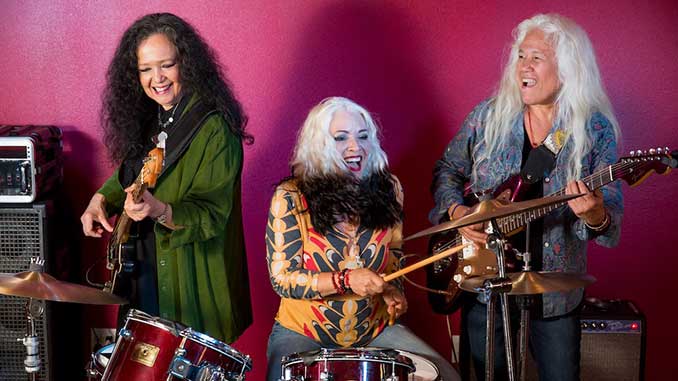 Queer film lovers in Melbourne will be able to return back to the cinema when the 31st Melbourne Queer Film Festival (MQFF31), Australia's largest celebration of queer film, welcomes festival-goers back to the screen from Thursday 18 November to Monday 29 November 2021.
The MQFF31 program is now live featuring 145 features, documentaries and shorts that tell the stories of lesbian, gay, bisexual, transgender, intersex and queer communities. Film-lovers in regional Victoria and across Australia will also be able to join in the festival atmosphere with over 40 titles being made available online through MQFF+.
MQFF31 will kick off with the opening night film Flee – a documentary that follows Tamin Nawabi and his extraordinary story of fleeing Afghanistan as a child-refugee is told for the first time. Opening night is presented by the Asylum Seeker Research Centre and will also feature the premier screening of Australian short We're doing well – funded through MQFF's Pitch Pleez! film competition.
The festival closes with the musical hit, Fanny: The Right To Rock – a breakthrough documentary chronicling the story of pioneering female rock bank, Fanny as they navigate the challenges of race, sexuality, gender and ageism. Closing night is presented by 3RRR.
MQFF Program Director Spiro Economopoulos says the program is a proud one to bring queer communities back together through film. "During lockdown a lot of us have consumed a lot of content online but nothing beats the feeling of the energy when you are in a cinema with friends and others from the community who understand the nuances of queer life," says Spiro.
Safety first for in-person screenings
MQFF31 will screen in ACMI in Federation Square, Cinema Nova in Carlton and Village Cinemas Jam Factory in South Yarra – subject to announcements by the Victorian Government to open after the state reaches 80% double-dose vaccination for COVID-19.
Acting CEO and Co-President David Micallef says the festival has been planned based on the restrictions identified in the roadmap, with the festival being open in-person for those who have received two-doses of the vaccination and restricting screening sizes to allow for social distancing.
"One team is working hard to meet the community need to come together but to do so safely. We will have multiple screenings of films to ensure festivalgoers will have an opportunity to see a range of content and reduce the need for people to move between venues," says David.
Co-President Molly Whelan is confident that the easing of restrictions following the 80% trigger will allow the festival to go ahead in-person and is encouraging the community to show their support for the arts through supporting the festival.
"We are so excited we can create this opportunity for Victoria's LGBTIQ+ communities to reunite with each other and the cinema, to see and celebrate our lives on film. This will be an opportunity for the queer community to show that we can come together safely," says Molly.
"But we do need everyone's support to make this festival a success. Book early, tell your friends but most importantly follow the government and our staff's guidelines, including
staying home if you are unwell."
Molly says that the festival has updated its policy to give full refunds for anyone whocannot attend a session because they are unwell.
---
The 31st Melbourne Queer Film Festival runs from Thursday 18 November to Monday 29 November 2021. For more information and full program, visit: www.mqff.com.au for details.
Image: Fanny: The Right To Rock – photo by © 2017 Madeloni Photography