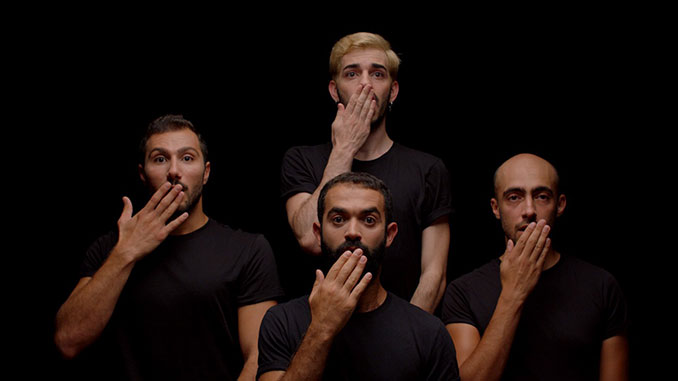 Melbourne Queer Film Festival is returning to the big screen this April with a mini film festival screening from Friday 29 April to Sunday 1 May 2022.
The Melbourne Queer Mini Film Festival (MQFF Mini) will screen 12 features and documentaries at Cinema Nova in Carlton, showcasing the latest award-winning films that celebrate LGBTQI+ stories. This year's mini festival is proudly supported by VicScreen.
The MQFF Mini line-up features three Australian Premieres, including Fragrance of the First Flower – a Taiwanese series that is a milestone in queer representation for its sensual and tender exploration of female sexuality and desire, and Shall I Compare You to a Summer's Day? – a modern queer musical that joyfully mixes Arab folktales and Egyptian pop music.
Seven films will premiere for the first time in Melbourne at MQFF Mini, including The Perfect David – a striking and confronting examination into toxic masculinity and repressed queerness, and Sediments – a Spanish docu-drama that explores the lived experiences of six trans women actresses, blurring the lines between reality and fiction through an innovative exploration of their stories.
"From Canada to Egypt, France to Taiwan, and Argentina to Ireland, the Melbourne Queer Mini-Film Festival will immerse our audience in a world trip of queer storytelling," says David Martin Harris (they/them), Chief Executive Officer Melbourne Queer Festival.
"The films at our mini-festival represent some of the latest and best films that share the experiences of LGBTIQ+ communities, with the majority of films never seen before on Victorian or Australian screens."
"Capacity for these screenings will be limited and we are urging everyone to book early and not miss out on experiencing these award-winning stories," says David.
---
The Melbourne Queer Mini Film Festival takes place at Carlton's Cinema Nova from Friday 29 April to Sunday 1 May 2022. Member tickets are now on sale – general public tickets on sale from Wednesday 6 April. For more information and full program, visit: www.mqff.com.au for details.
Image: Shall I Compare You to a Summer's Day? (film still)